Background Checks for Contest Winners
Why Might a Background Check for One of Your Contest Winners be Important?
Think about it this way: your team or company puts out a huge sweepstakes not only to give back to the community you serve, but also to raise recognition and awareness of your business in said community.
After taking every last applicant, it's time to pick the winner. Once you've found the right person or group of people, you begin to notify them, and also begin to put the prize out there on the internet to show others how fortunate these individuals have become as a part of your sweepstakes. Commercials and or videos may have been filmed and released promoting how generous your company has been with this sweepstakes.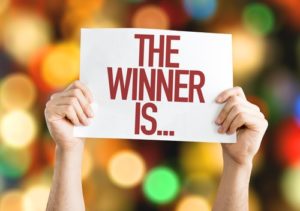 What you didn't know, is that the grand prize winner of a brand-new car is also a convicted felon, well known for his fourth DUI and vehicular homicide charges that he was acquitted of a few years prior. The end result is bad press for your competition and your company—resulting in bad business. With a background check on this contest winner, the outcome may have been different.
You might be thinking that this is an impossible oversight, especially if you feel like you keep up with the news in your cities on a regular basis. What's important to realize is that people can run, hide, and move away from past life experiences.
If You Need A Background Check For A Contest Winner, ASG Is Happy to Help. Call Us Today – (248) 306-8800
Even if you've never heard of someone and they seem completely clean to you, they may have a bad reputation in a different city, county, or state within the country. Even worse, the possibility of an individual being actively wanted for a crime.
Our purpose is not to scare you from having contests, sweepstakes, or prize-giveaways; we just want you to be sure that the contest winner you decide to promote was thoroughly screened before bad press or bad business falls upon your organization. Background checks for contest winners are not only important but can also make or break the outcome of your contest and the press associated to it.
How Can ASG Help with Background Checks for Contest Winners?
As a full-fledged private investigation firm, our staff members are experts on background checks. Many don't realize the importance of a fully involved background check for a contest winner. What's important to understand about any specific background check must be completed with thorough searches of every jurisdiction that the individual being checked has ever lived in. Say, for instance, that your contest winner says he or she has only ever lived in southeast Michigan. Address history searches may reveal a different story with information related to an
Local, state, and county level criminal records canvasses.
Civil records in each jurisdiction that an individual lives in
Department of Corrections Searches
US Citizenship Verification
National Sex Offender Registry Searches
Driving records
Social media canvasses
This list does not fully encompass all of our available options when it comes down to background checks for contest winners. Reach out to us today for a fully tailored, industry specific background check that fits your company or contest's current needs!
What Happens if I Find Something Potentially Damning?
Just because someone has criminal records or has filed for bankruptcy more than ten times, it doesn't mean that they can be disqualified from your contest.
In order to save yourself the legal hassle after the competition, it is best to sit down and come up with some terms and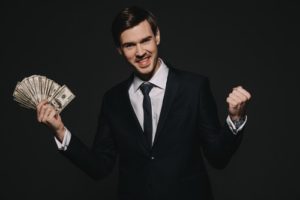 conditions that apply to all who enter the competition. These can be specific or general, as long as they outline reasons for disqualifications and the fact that winners may be used for promotional purposes.
Sadly, some winners of these contests may not see their past convictions as being troublesome and bad for any business.
Fairness is always a question when it comes to potential disqualifications and other reasons for disallowing someone to be chosen as a winner. What's important to remember is that the terms and conditions you set for the competition are the guidelines for allowing you to disqualify someone.
If you don't mention a "undesirable criminal justice disqualification" or something of that nature, it may make your company liable to pay losses to someone who was unjustly disqualified from your contest. Here are a few options to make sure that your contest or sweepstakes is good for your company:
Keep background checks for contest winners in your mind ahead of time.
Draw up a well-defined terms and conditions page that contestants must agree to before entering

Outline the possibility of a winner being used for promotional purposes
Detail that a background check for the contest winner is part of the agreement.

Remember that not only grand prize winners are meant to be checked! Depending on the varying degrees of what you intend to give away, second, third, or maybe even fourth place prizes may be worth promoting as well.
Why Choose ASG to Save You From Bad Press?
Here at ASG, our client-centered approach to investigations means that there is no "template" for how we do things. Our main goal is to provide a personally tailored investigations experience to every client every time, only to make sure that we cover all bases when it comes to meeting your needs. Our staff of highly trained and experienced investigators has over 25 years of combined work experience in the professional investigation realm and are at the ready to take on your contest winner background check and to ensure the well being of your corporation. Whether a large corporation in Grand Rapids, a dealership in Livonia, or a small business in Royal Oak, Contact our Clinton Township, Birmingham or Novi office today to speak with someone directly to set up the background checks you need.