Watch How We Make FMLA Investigation Cases Easy
What is FMLA?
FMLA stands for Family and Medical Leave Act which took effect in 1993. This was a major addition that took place during President Clinton's term. It is a United States labor law requiring employers to provide their workers with unpaid family and medical leave when needed. Situations such as pregnancy, adoption, military leave, loss of a loved one, and illness are just a few reasons as to why an employee may want to utilize benefits from this act. Since the FMLA is administered by the Wage and Hour Division and the United States Department of Labor, here is a breakdown of what eligible employees are entitled to according to them:
Twelve workweeks of unpaid leave in a 12-month period for the birth and care of a child
The placement with the employee of a child for adoption or foster care
To care for the employee's spouse, child, or parent who has a serious health condition
A serious health condition which makes the employee unable to perform their job duties
OR
Twenty-six workweeks of leave during a single 12-month period to care for a covered service member with a serious injury or illness if the employee is their spouse, child, parent, or next of kin.
There are other requirements that need to be taken into consideration such as time and hours worked, and the location and size of the company. In order to be eligible for FMLA, the employee must have worked for the employer at least 12 months and 1,250 hours over those 12 months. The employer must also employ 50 or more employees within 75 miles to be eligible. All of these must be met prior to applying for FMLA.
It is also imperative to know that FMLA applies to all public agencies, including local, state, and federal employers, schools, and private sector employers. While this is just the basic information pertaining to Family and Medical Leave, you can only imagine how much more extensive this can get. Now having some knowledge in regard to the Family and Medical Leave Act, it is important as an employer to not get taken advantage of.
There are many scenarios in which employees can abuse this system and claim to be unable to work when in reality they are more than capable. As an employer do not allow yourself to become victim of false information provided to you by your own employee. Empower yourself to be in the loop surrounding your employees claims and their validity.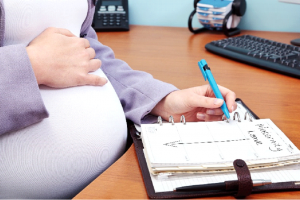 Ways to stop FMLA abuse
While there are not any direct and easy ways to combat FMLA abuse, here are some tips that may reduce unnecessary absences: 
Employees handing in leave request forms may deter them from wanting to write them out in the future.·
Enforce a call-in policy which requires the employee to call in prior to their shift beginning.
Maintain communication with employees on FMLA leave.
Require them to provide you with certifications – this is the best way to keep them honest by asking them to certify their absence.
Let the managers ask employees questions when they call in sick, they have the right to do so.
When all else fails we suggest an FMLA Investigation with surveillance
That last tip is where we come into play and can help you gather evidence pertaining to your suspicions. After exhausting all of your resources and if you still expect an employee to be abusing FMLA, it would be a good idea to conduct surveillance on them. While no one wants to believe that people could be dishonest about their reasons as to why they would need time off, you still want to make sure that their claims are true and reasonable.
Conducting surveillance is a great way to capture their movements especially if an individual is claiming to be injured and needing time off work. In this scenario, as an employer you may want to consider doing some investigating of your own especially if you have suspicions. Surveillance will either prove their allegations to be true or prove you that they are indeed abusing the leave act. Here at ASG, being a Michigan company gives us the opportunity to have an experiences surveillance staff places all over the state, ready to take on your Michigan FMLA Investigation at any time.
It is not uncommon to have employees claiming to be unable to work due to an injury and then surveillance reveals that they were indeed mobile. We have come across such cases before and we understand that not every claim is true. That is why it is so imperative to verify their allegations because you do not want to be left in the dark. We suggest you allow us to give you a peace of mind in regard to your employees potentially abusing the Family and Medical Leave Act.
Armed with the information collected from surveillance, you can make the best decisions moving forward for your company and the employee. Whether the surveillance reveals FMLA abuse or their allegations to be true, at least you will then have the evidence to showcase the truth and the protection you may need against a wrongful termination lawsuit.
Our professional investigators are trained professionals who know the ins and outs of conducting real investigative work. Their past and present experiences have made each and every one of them the best investigator they can possibly be. We pride ourselves in the honest and hard work we do. We realize there are many other professional investigators located here in Michigan, however, if you want your case to be heard and truly understood, let us be the Michigan private investigator for you. We will provide you with the real answers to your questions and concerns. Contact us today to speak with a real live investigator and get a glimpse of what we can do for you today.
We proudly help clients from Birmingham to Grosse Pointe, Sterling Heights to Livonia, Novi to Detroit, Troy to Grand Rapids and every where in between. Let the Michigan FLMA Investigations Experts get you the information you're looking for. Call today to discuss your options.
Common Questions
Is it legal for an employer to hire a private investigator to conduct FMLA Investigations in Michigan?
How does ASG Charge for FMLA Investigations?
Are FMLA Investigations confidential in Michigan?
Why do some employees abuse FMLA benefits?
Why should you hire a PI for your FMLA Investigations?
What types of activities do you find during an FMLA Investigation?