Best Private Investigator in Michigan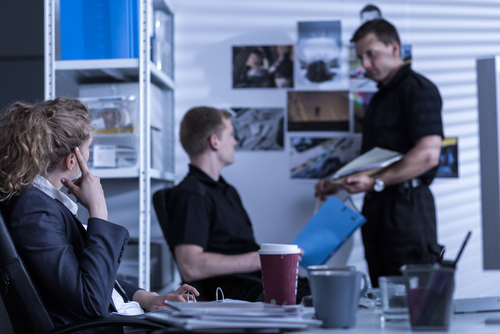 You don't want just any P.I. to carry out your investigation, search, background check or research. You want the best private investigator in Michigan. Contract with ASG Investigations. With multiple offices in metro-Detroit to serve you, ASG offers a comprehensive menu of surveillance, background check and other investigative services so you can get the answers you want and make the tough choices.
Asset searches come in all shapes and sizes. Divorce cases often require an asset search for tangible and intangible assets, and it's in your best interest to hire the best private investigator in Michigan to uncover financial information that a spouse has tried to hide, whether the hunt is on for money, valuables, property, or otherwise.
When you are considering aligning yourself with a new person, company, contractor, or other resource for business purposes, it's essential to conduct executive asset searches. Their background, business dealings, and financial standing are critical pieces of information that you need to make the safest and smartest choices for your enterprise.
If you suspect infidelity in your marriage or relationship, a professional infidelity investigation conducted by the best private investigator in Michigan will provide concrete proof if an affair is indeed going on, so so you can stop feeling crazy or paranoid.
While it's tempting to follow your significant other or try to dig into their emails and texts and whereabouts, discretion is key when it comes to uncovering a cheating spouse. An experienced, undercover private investigator has the tools and tact to conduct a confidential investigation and gather the answers you deserve.
Corporate misconduct can take many forms. It may happen in-house or outside your company walls, but any corporate wrongdoing can take down your hard-won success. Well-done corporate investigations uncover essential information, identify the source of a breach, or gather evidence of misconduct without disrupting the day-to-day of your business and operations, and without alerting the untrustworthy parties of an investigation.
You can work with the best private investigators in Michigan on matters involving asset misuse, employee misconduct, time theft, breach of non-compete contract, corporate fraud, FMLA abuse, workplace incidents, and more.
It may seem like finding a person is easy with the help of the internet and social media, but the information available is not broad. And, in fact, if someone wants to remain hidden, they can make it happen. There are plenty of online resources that promise to give you the contact information you're desperate to have, but they aren't thorough nor are they always accurate. And, sometimes, all you want is proof that a person is OK, without alerting them to the fact that you're hunting for them.
The best private investigator in Michigan is prepared to carry out a people finding search, whether that's in person, online, undercover, or in broad daylight, locally or globally. A missing person, runaway, lost love, or lost family member can be tracked down thanks to the tools and perseverance of an experienced investigator.
Hire ASG Investigations: Best Private Investigator in Michigan
If you have questions, concerns, doubts, suspicions, worries, and a great need for information, trust the best private investigators in Michigan at ASG Investigations. Ask us what you want to know, find out how we can help you, stay anonymous during the initial consultation if it makes you feel more at ease.
Our business is based on discretion, thoroughness, and being the best in our field. Our clever and persevering investigators work diligently and ceaselessly until we gather the information and answers you have been seeking. For decades, ASG has served the metro Detroit area, and we are proud to offer you our thorough investigative work, empathy, discretion, and professionalism. Contact ASG when you're ready to hire the best private investigator in Michigan.