Troy Private Investigators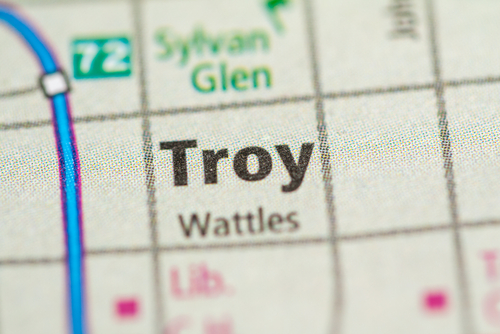 ASG Investigations is a premier detective agency with locations throughout Michigan including Troy. Our Troy Private Investigators know a thing or two about surveillance in Michigan. ASG Investigations has been serving the people of Troy for over twenty years and have watched the diverse city grow and change into the vibrant, busy city it is known as today. At ASG, we pride ourselves on providing professional, cost-effective services. We work with both corporate clients, as well as private clients.
To Speak With a Troy Private Investigator, Call Michigan's Premier Private Investigation Firm at (248) 781-3650
Conducting Surveillance in Troy
When it comes to surveillance, we provide a comparative behavior analysis. We spend time monitoring someone to determine if what they claim they are able to do actually matches what they are doing. Let's say we are watching someone who says they cannot walk without the assistance of a cane or crutches, yet after several days surveillance we find the same person attending an exercise class or perhaps running in the park without any assistance. This type of behavior can be very helpful in medical malpractice or slip and fall cases.
When you're looking for private investigation services in Oakland County, or any other area, it's important to also consider things like the number of days of surveillance needed. This is actually a crucial part of our investigation. Spending multiple days on surveillance allows us to create a pattern of behavior and observe normal activity.
Monitoring activity at different times of the day or night is also important. Most people are creatures of habit and stick to a relatively consistent schedule, which can help establish patterns of activity and behavior. However, appointments and other events may come up, so it's important to monitor someone for multiple days in a row.
If you're concerned about fraud, we recommend scheduling surveillance the day before, the day of, and the day after a doctor's appointment. The also provides us with a good opportunity see if the claimant is adding a little drama on the day of the appointment because they think someone may be watching. Perhaps their injury is more pronounced than usual, or perhaps they decide to use a wheelchair to demonstrate how difficult it is for them to get around even though they don't normally use one. If surveillance is only done on the day of the doctor's appointment, the way a person acts may be damaging to the case.
Surveillance can also be helpful with Independent Medical Exams. We can confirm and document the validity of a claim that a doctor may have exaggerated the patient's injury.
Conducting surveillance is just one of the many services that Troy Private Investigators at ASG Investigations will conduct.
Our other services include:
About Troy Michigan
The city of Troy offers a dense suburban feel. The high population, large number of businesses, and highly congested traffic can make investigations complicated. Our experienced Michigan private investigators have the skills needed to provide you with the answers you need. Contact ASG today to talk about your concerns and to schedule a consultation about hiring our experience team for surveillance, background checks, locates, or any other investigative service.
Located in Oakland County, the city of Troy was first settled in the early 19th century. A suburb of Detroit, it is the 11th largest city in Michigan by population and the largest in Oakland County. Troy is known for being one of the safest cities to raise a family in and has been ranked on the list of "Best Place to Live" in the United States several times. The city features a vibrant business and technology center and several large corporations including Delphi, Flagstar Bancorp, and Kelly Services are headquartered here.
Helpful Resources in Troy, Michigan
City of Troy
500 West Big Beaver Road
Troy, MI 48084
(248) 524-3300
Troy Police Department
500 W. Big Beaver Rd
Troy, MI 48084
(248)-524-3443
Troy Fire Department
1019 E. Big Beaver Rd
Troy, MI 48083
(248)-524-3419
Oakland County Health Division
1200 N Telegraph Rd.
Pontiac, MI 48341
(248) 858-1280
Troy Public Library
510 W Big Beaver Rd
Troy, MI 48084
(248) 524-3538
Beaumont Hospital
44201 Dequindre Rd.
Troy, MI 48085
(248) 964-5000
Troy Family Aquatic Center
3425 Civic Center Dr
Troy, MI 48083
(248) 524-3514
Michigan Private Investigator Near Me
As Michigan's premier private investigation agency, we are here to help you. Contact us at (248) 781-3650 and ask to speak to a Troy private investigator today.