Grand Rapids Private Investigator Operating Throughout Western Michigan
ASG Investigations, one of Michigan's premier private detective agencies & Grand Rapids Private Investigator.  We have been assisting Grand Rapids residents with private investigation services and area businesses since 1999.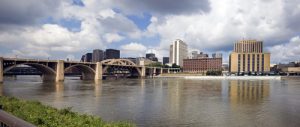 As our name implies, we are experts in surveillance. We utilize state-of-the-art surveillance equipment, unlike that used by the average Michigan private investigator, combined with experience and mandatory private investigator training making us the right choice to conduct surveillance anywhere in the metropolitan Grand Rapids or West Michigan area. We also specialize in computer forensics investigations, background checks, litigation support, information gathering and investigative research, all conducted by a licensed private investigator familiar with Grand Rapids.
If you are looking to hire a private investigator in the Grand Rapids area, give us a call today!
We handle a large variety of investigations, including but not limited to the following
Undercover Operations
Employee and Pre-Employment Screening
Business Background Investigation
Litigation Support
One of the most common cases we encounter in Western Michigan involves uncovering infidelity of a spouse. If the fear of infidelity becomes a part of your life, you need answers immediately. We realize that contacting a Grand Rapids private investigator to investigate your partner is extremely difficult, but experience has taught us that living with fear and uncertainty is much worse. Not only will our investigators get you the proof of infidelity you need, we will do so discreetly and tastefully.
Background checks are also frequently utilized by our clients throughout Western Michigan. Whether to assist in making the right hiring decision, as part of dealing with litigation or for the simple need to know something about someone in your life, ASG can get you the information you need to make the right decisions. When you need it done right, call ASG and have an experienced private investigator protect your interests.
With more and more evidence being created and stored on computers, we have developed a strong Computer Forensic Investigation practice. Our computer investigation experts specialize in conducting an exhaustive, detailed and accurate investigation of information derived from computers in Grand Rapids. All computer forensic investigations are conducted by a highly specialized private investigator.
If you are need of any of the above investigations or would like to discuss other potential issues, we strongly encourage you to contact us at 888-677-9700 and speak to a Grand Rapids private investigator today.
Grand Rapids Resources:
City of Grand Rapids Website
Michigan Public Sex Offender Registry
Grand Rapids Police Department
1 Monroe Center NW
Grand Rapids, MI 49503
(616) 456-3400
Grand Rapids Fire Department
38 LaGrave Ave SE
Grand Rapids, MI 49503
(616) 456-3900
17th Circuit Court
38 LaGrave Ave SE
Grand Rapids, MI 49503
(616) 632-5220