Employee Time Theft Investigations in Michigan
Employee time theft investigations are necessary when a company starts to notice their employees taking advantage of being paid outside of work hours, or even when an employee takes advantage of being paid to engage in activities unrelated to their work. In Michigan, like many other states, employee time theft investigations are common among all industries; from small blue-collar businesses like those found in the trades to large scale corporations, employee time theft is a major concern that may be costing your company thousands of dollars per quarter.
What's different about Michigan employee time theft investigations?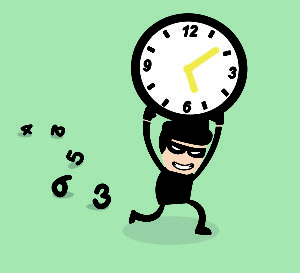 What's important to understand about employee time theft investigations in Michigan is that visible signs of these occurrences are important to pay attention to. In Michigan, a diverse workforce of auto workers, trade workers, construction workers, and hospitality industry make up over half of the current workforce in the state and is steadily growing. Employees stealing time is very common and very expensive. For these reasons, time theft investigations in Michigan can be different than what one might normally see in other states. While time theft can occur within business, financial, and professional industries as well, the difference in detectability always surrounds the idea behind supervision. Many companies offer positions where part of the job description states that candidates need the ability to "be able to work under minimal supervision" which can be exploited to your company's disadvantage.
What industries in Michigan see heightened levels of employee time theft?
Manufacturing – From light industrial to heavy, positions in the manufacturing industry are prevalent here in Michigan.
On-site construction – Workers involved in working at different sites on a contract-type of basis.
Trade-related positions – trades can include electricians, plumbers, HVAC Specialists, culinary workers, and many more.
Utility workers – Cable, electrical, and water system employees working in the field.
Hospitality professionals – All members of staff found at hotels/motels, resorts, spas, etc.
Healthcare industry workers – home health care nurses and aides, traveling physicians or therapists.
Those with work from home privileges – Can be in any industry, trades-related or professional.
Marketing and Sales workers in the field.
Other professional and non-professional business related positions with minimal supervision.
How does ASG investigate employee time theft?
Noticing the signs of employees stealing time early on can help take some of the burden of proving intentions behind time theft away from. One an underlying culture of time theft evolves in a business, the employees work very hard at maintaining the flow of free, unearned money.A consultation is always necessary when taking on a case like this, so knowing what exactly to look for always helps when launching time theft investigations. For further administrative actions to be taken without legal repercussions, it then becomes necessary to have evidence from the time theft investigations to use to help your case. While a wrongful termination lawsuit may be unlikely, it's better off to cover your bases so something like this doesn't further taint your business model. Types of this evidence can include: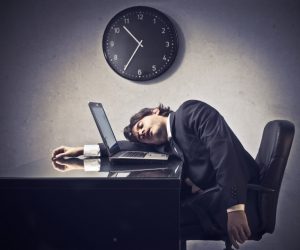 Surveillance (direct video and photographic information)

Stationary camera or unmanned, stationary camera positions at different locations

Recorded witness statements (co-workers)
Financial/expense documents (if applicable)
GPS Tracking
Time sheets, or documented working-hour statements
Avoid Wrongful Termination
Collecting and maintaining evidence of time theft abuse is the main way to avoid wrongful termination through time theft investigations in Michigan.  A background check or background investigation can help in finding stable opportunities to catch an employee engaging in questionable behaviors.  Following a thorough background check, surveillance can be scheduled to gather the actionable intelligence and proof necessary to take action. Recorded statements and documentation of misuse can than provide extra incriminating evidence to make your time theft investigation a success. It is important to remember, however, that surveillance investigations do not always result in a success. In cases where the time theft is more infrequent, surveillance becomes a bit like hunting and fishing; the first attempt does not always result in finding the things you need.
Preventative Measures for Employee Time Theft Investigations
Understanding why time theft occurs is an important step in learning how to prevent the necessity of time theft investigations in Michigan. Human resources professionals often take a leading role in establishing relationships and morale with employees, but managers should be a part of this process as well. A few simple things in the workforce can foster feelings of distaste, making employees feel the need to do less work or simply take advantage of the company's resources. Some of the options below are things to keep in mind to help avoid the necessity of a time theft investigation in your workplace:
Keep in contact with employees and understand the "culture" of your workplace.

This doesn't mean cultural backgrounds, but more so behaviors and mindsets of your employees during working hours. What they are doing, how they work, and more importantly, how they use your resources. Don't lose touch with the industry like many managers do.

Suspicion is good, but too much can be

Employees want to feel safe and respected. Having some questions and suspicion about use of resources and time is okay, just keep in mind that unfounded accusations and over-heightened suspicion can negatively affect workplace culture.

Deeper, more thorough background checks on new hires can shed light into the type of person someone is before they become a member of your workforce. If you suspect that your current background screening process lets some of the "bad eggs" through without notice, check us out for screening options tailored directly to your company's needs.
Why Choose ASG?
As a manager, company executive, or human resource staff member, if you feel like you are noticing signs of time theft in your organization, feel free to contact us to create your very own personalized time theft investigation. As stated before, all investigations are different, meaning that there really is not template for time theft investigations especially in an area like Michigan with so many different trade related industries.  Our team of professional, highly skilled investigators are available to speak with you about the issues you need resolved and can further assist in turning your company into the success it deserves to be with a trustworthy staff by your side.