Characteristics of Top Private Investigator Firms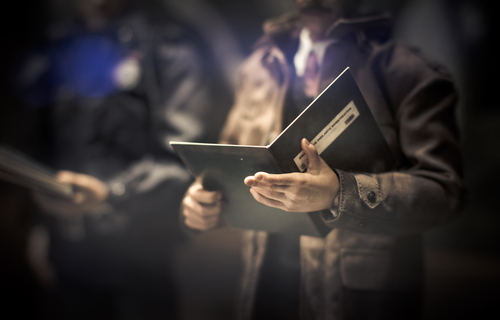 Whether you are trying to locate someone, do an asset search, follow a cheating spouse, conduct a background check, or solve a problem quickly and discreetly, it's important to work with a top private investigator firm that deliver thorough results in a timely manner. Trust the team of professional, experienced investigators at ASG Investigations in Michigan for comprehensive information-gathering and evidence.
Confidential Everything
Top private investigator firms earn their reputation for doing fine work under the radar and with the greatest discretion. If you've turned to a PI, you're dealing with a sensitive matter that needs to be handled confidentially – demand that kind of guarantee from your investigator.
Subtle Techniques
All investigations require careful planning, incredible tact, and nuanced intelligence-gathering. Practiced subtlety is necessary for successful surveillance and interviewing, and top private investigator firms have mastered this art.
Extensive Resources
Top private investigator firms are large and well-staffed, offering specialized divisions that are designed to service the specific but unique needs of a diverse client base. Certain areas of inquiry and examination require on-site data collection, others require travel and on-the-ground legwork. Whether a PI firm is working for an individual or company or lawyer, their resources should be extensive, optimized, and capable of producing superior, consistent, quick results.
Risk Mitigation
Depending on the nature of your investigation, there could be extreme fallout from the details that are unearthed. A top private investigator firm that focuses on corporate investigative services should be equipped to assist clients in mitigating their risks and damages when things go wrong. The goal in an investigation is to provide accurate and correct information without creating any new concerns or complications.
Tenacious Investigators
There is no such thing as giving up for top private investigator firms and their staff. At their core, investigators have a need to know – they have been tasked with a job and will not rest until they solve the puzzle, find the missing person, identify the con, locate the assets, or catch the cheating spouse. Accumulating evidence, even with vast resources, requires persistence, patience, and creativity. Determination separates top PIs from mediocre investigators.
Court-Admissible Evidence
True industry leaders in private investigations have earned their reputation by consistently delivering the intelligence that sophisticated clients require. This includes providing court-admissible evidence that is ready to be used in a case now or in the future.
Results
Ultimately, a private investigator works to provide answers for their clients. The nature of the business, of course, is that the information isn't always positive, hopeful, or what a person wants to hear, but the results are what they are – top private investigator firms gather and deliver accurate results so you can move ahead and make decisions.
ASG Investigations: Top Private Investigator Firm in Michigan
The professional investigators at ASG Investigations are honest, dependable, and passionate about their work. We approach each case with a fresh slate, ready to handle it for the unique job that it is, employing tact and empathy as called for, bridging the gap between what is known and what needs to be uncovered.
Maintain your privacy but get your answers when you work with ASG. Contact us today for your initial consultation. Find out how our work at ASG Investigations in Michigan can help you find answers, peace, a new direction, or the closure you need.