As Michigan's premier private investigative agency, our roots are strong in providing surveillance for corporations, attorneys and private parties. We understand Michigan surveillance law and have honed our surveillance investigations for over 25 years. If you are considering hiring an expert to conduct surveillance in Michigan, look no further. Please contact one of our team for a free, confidential consultation at 888-677-9700. We have multiple offices in Michigan to serve you.
Michigan Surveillance Law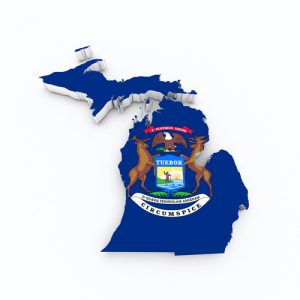 Surveillance Law in Michigan. In 2004, the Michigan legislature addressed a number of issues that are frequently discussed with a Michigan Private Investigator. Surveillance for businesses, spousal surveillance or surveillance of illicit behavior are all regularly conducted by Michigan Private Detectives. As Michigan Private Investigators, we do not have any special powers that allow us to break the law, including the following:
Voyeur Pictures

(MCL 750.539j) Prohibits recording a visual image of undergarments, genitalia, buttocks or female breasts under circumstances in which the individual would have a reasonable expectation of privacy. Effective: September 1, 2004

Video Eavesdropping

(MCL 750.539d) Prohibits and provides penalties for secretly observing, recording or capturing images of an unclad person or a person in his or her undergarments. Effective: September 1, 2004

Electronic Surveillance

(MCL 750.539k) Prohibit capturing certain personal identifying information from a financial transaction device surreptitiously. Effective: March 1, 2005
In our opinion, the above Surveillance Law in Michigan is appropriate and should serve as a good boundary for the private investigator involved in spousal surveillance or domestic surveillance to use when obtaining evidence of infidelity. Many potential clients will ask about the private investigator obtaining film of his/her significant other engaged in some sexual behavior as proof of their adultery. Unfortunately this is very rare to see in public and, as these laws explain, if such infidelity is being conducted in a private place, the private investigator is not allowed to film this activity.
An important consideration about having someone conduct surveillance for you in Michigan is that anyone who provides surveillance and investigative services to the public must be a licensed Michigan private investigator. If they are not, they are committing a crime and none of the surveillance evidence that they are collecting will hold up in court. You could also face legal action if you knowingly hired an unlicensed investigator to help you.
A Michigan private investigator is frequently asked to monitor a computer, telephone or PDA to help learn about the user's activities. MCL 750.539k addresses one small area of electronic surveillance, but it ends with the same answer: Do not monitor someone else's computer, phone or PDA. It is not legal and the penalties are severe.