ASG is Michigan's top professional investigative agency. With one of the largest staffs of full time, professional investigators in the mid-west, ASG has the experience, resources and expertise to be your best option when hiring a Michigan private investigator. We have multiple offices in Michigan to serve you and a dedicated team of experts available to consult with. Call us today.
Michigan Private Investigator Licensing Information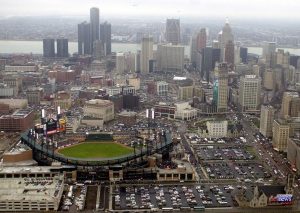 Here is everything you need to know about Michigan Private Investigator Licensing. For facts about Michigan Private Investigator agencies visit here. NOTE: The following is general information about private detective licensing in Michigan and, although the author has attempted to ensure that it is accurate, we make no commitment about the completeness or accuracy of same and it is NOT considered to be legal advice. Please consult an attorney before utilizing any of the following information.
Private Detectives
Private Detectives are regulated under Public Act 285 of 1965, as amended. The Act defines a private detective or investigator as a person who accepts employment to conduct an investigation for the purpose of obtaining information concerning threats or crimes against the United States; obtaining information concerning the identity, occupation, reputation or character of a person; locating or recovering lost or stolen property; determining the cause or responsibility for fires, losses, accidents or damage to persons or property; and securing evidence to be used in court.
Licensing Requirements
An applicant for a private detective agency license must meet the following requirements:
Be not less than 25 years old.
Have a high school education or its equivalent.
Have not been convicted of:

dishonesty or fraud
unauthorized divulging or selling of information or evidence.
Impersonation of a law enforcement officer or employee of the US, Michigan or a political subdivision of Michigan.
Illegally using, carrying or possessing a dangerous weapon.
Two or more alcohol related offenses.
Controlled substances.
Assault.

Have not been dishonorably discharged from the US military.
Possesses a bachelors degree in police administration or criminal justice from an accredited college or university or for a period of not less than 3 years has been:

Lawfully engaged in the private detective business in another state.
An investigative employee of a licensed private detective agency.
An investigator, detective, special agent or certified police officer of a city, county, or state government or the United States government.

Has posted a $10,000 surety bond with the Department or furnishes an insurance policy in the amount of $10,000.00 for property damages, $100,000.00 for the injury or death of one person, and $200,000.00 for injuries to or deaths of more than one person.
Private Detective License Act
Act 285 of 1965
AN ACT to license and regulate private detectives and investigators; to provide for certain powers and duties for certain state agencies and local officials; to provide for the imposition for certain fees; to protect the general public against unauthorized, unlicensed and unethical operations by private detectives and private investigators; to provide for penalties and remedies; and to repeal acts and parts of acts.
History: 1965, Act 285, Imd. Eff. July 22, 1965 ;– Am. 2002, Act 474, Eff. Oct. 1, 2002
338.823 License required; violation; penalty.
We added this information because many people like to know about unlicensed private detective activities and the penalties that one can incur for operating without a license. Unfortunately, we do have private investigators from outside of Michigan operating here and soliciting clients in Michigan. We also have companies from outside of Michigan and companies based here those offers many of the services that are governed by the private detective act who are not licensed.
Sec. 3.
A person, firm, partnership, company, limited liability company, or corporation shall not engage in the business of private detective or investigator for hire, fee or reward, and shall not advertise his or her business to be that of detective or of a detective agency without first obtaining a license from the department.
A person, firm, partnership, company, limited liability company, or corporation shall not engage in the business of furnishing or supplying, for hire and reward, information as to the personal character of any person or firm, or as to the character or kind of business and occupation of any person, firm, partnership, company, limited liability company, or corporation and shall not own, conduct, or maintain a bureau or agency for the purposes described in this subsection except as to the financial rating of persons, firms, partnerships, companies, limited liability companies, or corporations without having first obtained a license from the department.
A person violating this section is guilty of a felony punishable by imprisonment for not more than 4 years or by a fine of not more than $5,000.00, or both.
338.830 License; suspension or revocation; grounds; surrendering license and identification card; noncompliance as misdemeanor.
Sec. 10.
The department may suspend or revoke a license issued under this act if the department determines that the licensee or licensee's manager, if an individual, or if the licensee is a person other than an individual, that an officer, director, partner, or its manager, has done any of the following:

Made false statements or given false information in connection with an application for a license or a renewal or reinstatement of a license.
Violated this act or any rule promulgated under this act.
Been convicted of a felony or misdemeanor involving dishonesty or fraud, unauthorized divulging or selling of information or evidence.
Been convicted of impersonation of a law enforcement officer or employee of the United States or a state, or a political subdivision of the United States or a state.
Been convicted of illegally using, carrying, or possessing a dangerous weapon.

Upon notification from the department of the suspension or revocation of the license, the licensee, within 24 hours, shall surrender to the department the license and his or her identification card. Failure to surrender the license in compliance with this subsection is a misdemeanor.
338.836 Use of unauthorized badge, shield, identification card or license; violation; penalties.
We believe that this law was put into place to help people to recognize that private detectives in Michigan are not law enforcement officers, have no arrest powers and are not authority figures in any way. If badges were allowed, the public may not realize that they do not have to cooperate with a private investigator or investigation conducted by non-law enforcement personnel.
Sec. 16.
A person shall not possess or display a badge or shield that purports to indicate that the holder is a private detective.
A licensee may request authorization to provide employee identification cards only upon the express authorization of the department as to format and content.
A person shall not display any badge, shield, identification card, or license that might mislead the public into thinking that the holder is a licensed detective.
A person who violates this section is guilty of a misdemeanor and any unauthorized badge, shield, identification card, or license shall be confiscated by any law enforcement officer of the state. Each day the violation continues shall constitute a separate offense.
338.840 Divulging of information; willful sale of or furnishing false information; penalty; privileged communications; notice and hearing.
We cannot say enough about confidentiality and this law is the best thing that we can offer a client to show them that we will protect their interests and privacy. This law has been challenged and upheld several times in state court.
Sec. 20.
Any person who is or has been an employee of a licensee shall not divulge to anyone other than his or her employer or former employer, or as the employer shall direct, except as he or she may be required by law, any information acquired by him or her during his or her employment in respect to any of the work to which he or she shall have been assigned by the employer. Any employee violating the provisions of this section and any employee who willfully makes a false report to his or her employer in respect to any work is guilty of a misdemeanor.
Any principal, manager, or employee of a licensee who willfully furnishes false information to clients, or who willfully sells, divulges, or otherwise discloses to other than clients, except as may be required by law, any information acquired during employment by the client is guilty of a misdemeanor and is subject to summary suspension of license and revocation of license upon satisfactory proof of the offense to the department. Any communications, oral or written, furnished by a professional or client to a licensee, or any information secured in connection with an assignment for a client, is considered privileged with the same authority and dignity as are other privileged communications recognized by the courts of this state.
Suspension, revocation, or other action against a licensee shall be accompanied by notice and an opportunity for a hearing under the administrative procedures act of 1969, 1969 PA 306, MCL 24.201 to 24.328.
338.844 Record of business transaction and reports; retention.
Michigan private investigators must keep a file on their case and have something to report what they have done for their client.
Sec. 24.
Each person, partnership, firm, company, limited liability company, or corporation licensed and operating under this act shall make a complete written record of the business transactions and reports made in connection with the operation of the agency.
A detective or detective agency that receives or generates a written or electronic report shall keep the report on file in the office of the detective or agency for at least 2 years unless the file is returned to the client or agent.
Are listings of private detective agencies licensed in Michigan available on line?
No.  Licensed agency lists are available for a fee.  For information about purchasing a list please go to www.michigan.gov/commerciallicensing and select "Information Sales Program"  under Quick Links.  Individual agency licenses may be verified on the Bureau's website under "Verify a License."