How Much Do Private Investigators Make?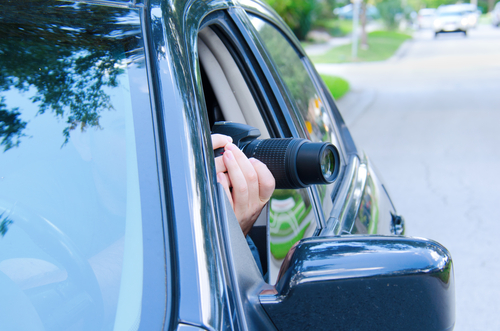 Undercover surveillance for days. Internet research for hours. Interviews with dozens of relevant parties. Private investigators work hard for their money. Whether an investigation is large or intimate in scope, the same level of dedication and thoroughness is required for each case. Patience, doggedness, and a meticulous attention to detail are demanded of every private investigator. You want the pay to match the level of determination and effort required. So, how much do private investigators make? It depends on location, work load, the nature of the work, experience, and more.
How Much Do Private Investigators Make Every Year?
When the question is, "How much do private investigators make?" the answer is directly related to a combination of experience, results, and location.
The U.S. Bureau of Labor Statistics reports that the median pay for a private investigator or detective, as of 2018, is about $50,000 annually or $24 per hour. The highest 10% of investigators earned close to $90,000 per year. The lowest 10% earned just under $30,000 a year. Just like any other job, salary is directly related to education and experience. In the state of Michigan, private detectives must be licensed.
There are many factors that impact how much private investigators make, including your location – working in the Detroit area is a more profitable venture than being limited to the needs of a small town. Caseload will ebb and flow, directly impacting the bottom line. Some investigators offer niche services while others have a broader menu of services that boost their salary.
You can set yourself apart from the competition and support your hourly rates through membership or certification in professional associations. These affiliations also provide opportunities for networking and advancement.
Education to Become a Private Detective
Educational requirements vary for investigators. If you work independently, you make your bones with your track record and results. Work for an investigative firm and you may need to show a two- or four-year degree to get your foot in the door. Many professionals come to the investigative field as a second career after working previously in the military or legal, computer, law enforcement, forensics, financial, or criminal justice fields.
Typically, private investigators learn the most through on-the-job-training. Finding a mentor or internship is an excellent way to learn the intricacies and nuances of the investigative field, develop a portfolio of successful case results, and become a valued and sought-after professional.
The Day-to-Day Work Demands for a Private Investigator
Private investigators gather and analyze facts and information, working for individuals or companies on a case-by-case basis. They work in the field or behind a desk, and the physical demands can be as taxing as the mental demands. Work hours vary depending on the type of case you're working on and whether someone needs to be followed, tracked online, or interviewed in the middle of the night, out of the country, or for days at a time. Irregular hours are the norm, as is working nights, weekends, and holidays.
The job can be glamorous and it can be dirty, and sometimes you don't know what kind of circumstances you will encounter until you're in the thick of it. Regular tasks that private detectives find themselves tackling include:
Gathering legal information
Compiling financial data
Conducting surveillance on suspects
Following a person's movements
Carrying out interviews
Researching criminal actions
Locating witnesses
Conducting background checks
Performing computer searches
Gathering and reviewing documentation
Recovering lost assets
Assisting in forensic investigations
Finding missing persons
Setting up surveillance equipment
The Experienced Private Investigators at ASG Investigations
Private investigators are unique professionals who are especially skilled at research, analytics, and observation. They have a strong moral core, discretion, and follow the rules to gather information and ensure that the work produced is valid, legal, and permissible in court should that be necessary.
Work with the best in the business. Contact ASG Investigations in Clinton Township, Michigan for a consultation or questions.