Southfield Private Investigator Operating Through Metro Detroit and Southeastern Michigan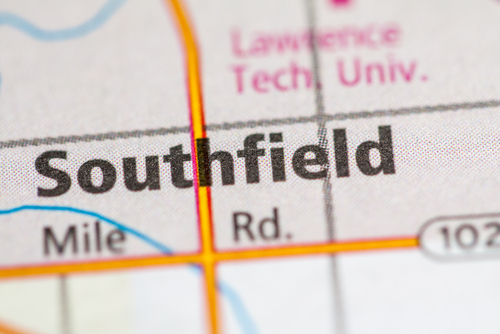 Conducted by Licensed Michigan Private Investigators
ASG Investigations is a licensed investigative agency specializing in professional and private investigations throughout Michigan and in the city of Southfield. When it comes to private investigation services, we pride ourselves on providing our clients with accurate information delivered with the highest degree of privacy and secrecy. Whether you need personal services for a domestic issue or professional business services, you will receive the highest level of quality and commitment from us.
To speak with a Southfield private investigator, call Michigan's Premier Private Investigation Firm at (248) 781-3650.
Client Focused Services
When it comes to hiring a private investigator, reputation is important. We deliver results that clients can trust and that can stand up in a court of law. Do you have a custody case? We can gather the evidence you need for your case quickly and with minimal cost. Trying to confirm your spouse is being unfaithful? Let us do the investigating and get the proof you need. Do you have an employee stealing from you or misrepresenting your business? We'll dig up everything you need to confront them.
Our team of investigators are licensed and bonded to work in the state of Michigan. As private investigators, we use traditional detective methods, including covert surveillance strategies, digital forensics, and sophisticated technology to get the results you need. We value our reputation and we will not impersonate a law officer, abuse database resources, tamper with evidence, or trespass. We will provide you with honest, reliable evidence that you can take to court, and we will testify on your behalf.
At ASG Investigations, we also handle:
If you need to hire a Southfield Private Investigator, make ASG your first call! Pick up the phone and call us at (248) 781-3650.
About Southfield
Southfield is located just north of the city of Detroit in Oakland County. Southfield is centrally located in the Detroit metro area and home to a large number of businesses. Many international corporations are headquartered in Southfield including Federal-Mogul, Lear, and close to a hundred other Fortune 500 companies. According to the 2010 census, 71,739 people reside in the city. Southfield is also home to a large residential community and features a nationally recognized school system
Helpful Resources in Southfield
Southfield City Hall
26000 Evergreen Rd
Southfield, MI 48076
(248) 796-5130
Southfield Police Department
26000 Evergreen Rd
Southfield, MI 48076
(248) 796-5650

Southfield Fire Department
24477 Lahser Rd
Southfield, MI 48033
(248) 796-5650
Southfield Public Library
26300 Evergreen Rd
Southfield, MI 48076
(248) 796-4200
Beaumont Hospital
3601 W 13 Mile Rd
Royal Oak, MI 48073
(248) 898-5000
Detroit Zoo
8450 W 10 Mile Rd
Royal Oak, MI 48067
(248) 541-5717
Southfield Private Investigator Near Me
As Michigan's premier private investigation agency, we are here to help you. Contact us at (248) 781-3650 and ask to speak to a Southfield private investigator today.