Westland Private Investigator Operating Through Metro Detroit and Southeastern Michigan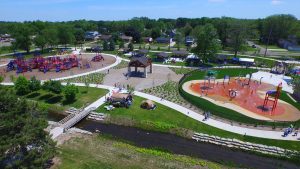 Conducted by Licensed Michigan Private Investigator
ASG Investigations is a full-service detective agency in Metro Detroit. Since 1999, we have been providing the city of Westland with investigative results for both personal and professional needs. We have helped many people get answers to some pretty difficult questions.
When you're hiring a private investigator, you should take your time and make sure you're dealing with an honest and competent investigator. At ASG, we are in the business of being discreet and we work with you to provide professional and confidential results. Our investigators are highly skilled, licensed Michigan private investigators who are familiar with Westland.
Other investigative services we provide, include:
Undercover Operations
Employee and Pre-Employment Screening
Business Background Investigation
Litigation Support
We work with both companies and private individuals. Attorneys and law firms often need help locating people who have gone off the grid. We use high tech methods to find them, but we also have agents in the field that will knock on doors and leave no stone unturned when it comes to finding a missing person.
Surveillance can be crucial in insurance fraud investigations, domestic and divorce situations, or in many business investigations such as employee theft or unfair competition. A Westland private investigator will regularly conduct surveillance investigations and is skilled at blending into the background and taking pictures or using electronic surveillance techniques. Michigan Surveillance Laws provide good boundaries for private investigators and we follow the law and we will not perform any illegal activities when it comes to our investigations.
ASG, Michigan's best private investigator team, is ready to help Westland residents get the results and the information they need.
About Westland
Westland is located in Wayne County and is approximately 15 miles west of downtown Detroit. Westland is the tenth largest city in Michigan with a population of just over 82,000 residents. The greater Detroit metropolitan area has a population of over 4.2 million people. Westland is extremely diverse and has a welcoming downtown area, beautiful library, and many family friendly parks. Nearby cities include Livonia, Plymouth, Canton, and Dearborn.
Helpful Resources in Westland
City of Westland
36300 Warren Rd.
Westland, MI 48185
(734) 713-3888
Westland Police Department
36701 Ford Rd
Westland, MI 48185
(734) 722-9600
Westland Fire Department
37201 Marquette
Westland, MI 48185
(734) 467-3201
Beaumont Hospital, Wayne
33155 Annapolis Ave
Wayne, MI 48184
(734) 467-4000
William P. Faust Public Library of Westland
6123 Central City Pkwy
Westland, MI 48185
(734) 326-6123
Hines Park
7651 N Merriman Rd
Westland, MI 48185
(734) 261-1990
As Michigan's premier private investigation agency, we are here to help you. When you have questions, we'll help you find the answers. Contact us at 888-677-9700 and ask to speak to a Westland private investigator and surveillance expert today.