Non-Compete Agreement Investigations
Our agency has recently seen an increase in companies requiring Michigan Non-Compete Agreement Investigations. While there are many theories as to why, from the notorious "job-hopping" millennials entering the workforce to our Michigan economy shifting in general, one thing is certain, Non-Compete Agreements are legal and they are enforceable. If you believe a former (or current) employee is violating your agreement, call ASG, the experts at assisting businesses in their Michigan Non-Compete Agreement Investigations.
Michigan Non-Compete Agreement Investigations To Uncover Violations and Help Enforce Non-Compete Agreements
Non-compete violations can include:
Sharing of trade secrets
Divulging confidential business information
Passing on customer lists
Explaining special training programs
Exploiting relationships with existing customers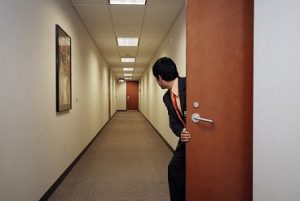 Non-compete Agreements, or "Covenants Not to Compete", play an important role in protecting companies.  Non-compete Agreements are governed by individual state, with some states not supporting them at all.  Fortunately the State of Michigan realizes their importance.  ASG is well educated and experienced at what Michigan Courts look for when dealing with Non-compete violations and we make sure to tailor our Michigan Non-Compete Agreement Investigations accordingly.
Disclaimer: Michigan Courts will only enforce "reasonable" Non-Compete Agreements.  ASG cannot discern what will be viewed as reasonable. However, based on prior cases, we can offer the following:  a Non-Compete Agreement with a duration spanning more than 2-3 years is typically seen as unreasonable.  Likewise, in regards to geography, an agreement that includes the surrounding counties is usually seen as reasonable yet one that spans the entire state is not. We typically handle Michigan Non-Compete Investigations that involve competitors in Oakland County (Troy, Rochester, Bloomfield Hills and Grosse Pointe) as well as many in Macomb County (Macomb and Sterling Heights being at the top of the list). If a former employee is violating your Non-Compete Agreement by working for a competitor in these areas, look no further. We can obtain the indisputable evidence of their employment that you will need in order to support your claim.
The four factors that Michigan Law take into consideration when a non-compete agreement is challenged include: 1) the line of business and type of work, 2) the geographical area, 3) the duration of the non-compete covenant and 4) the business interest that the employer is seeking to protect.  It is important to realize that Non-Compete Agreement rulings are not a "one-size fits all" situation. With this in mind, our Michigan Non-Compete Agreement Investigations are not either.  In most cases, we obtain video evidence of the former employee arriving and leaving the competitor's premises on several consecutive days.  Depending on the type of work we are investigating, we may resort to gathering evidence of new employment via a quote given by the former employee on the new company's letterhead or purchase orders.  In situations like these, not only can we verify the employment but also the type of work the subject is now doing.  Each case is different and we encourage you to call us to go over specific options.
Michigan Non-Compete Agreement Investigations, the key is to gather sufficient evidence that supports the violation.  The burden of proof falls on the employer.  Let ASG, the experts that specialize in surveillance and complex investigations such as these, assist you in protecting the interests of your company. Michigan Non-Compete Agreement Investigations are important to us. We value loyalty and commitment. If an employee agreed to and signed your Non-Compete Agreement upon his/her hiring, they should be held accountable to it or risk legal consequences.  Call to speak to one of our specialized investigators and we will gladly assist you. You have our word on it…and we stand by our commitments.