Farmington Private Investigator Operating Through Metro Detroit and Southeastern Michigan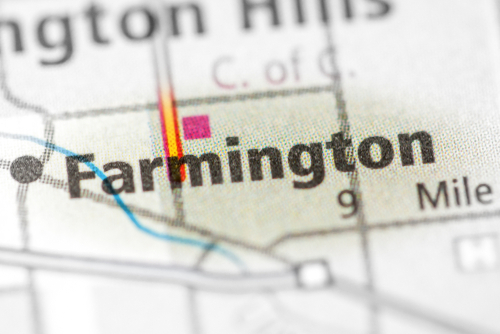 Conducted by Licensed Michigan Private Investigators
When you need information about someone and you don't know where to look or how to find it, that's when you need a private investigator. ASG is Michigan's leading private detective agency. We have been providing our services to Farmington residents for over twenty years.
If you can find what you need online, then you probably don't need to hire a Michigan private investigator. However, if Google isn't enough and you're interested in conducting a deep background investigation before hiring a new employee, trying to determine if you spouse is cheating, or you're looking for a skeleton in someone's closet, then ASG can help!
Here are just some of the many investigative services we provide:
At ASG we work diligently on investigations of all kinds. While we are located in Michigan, we can handle international and domestic investigations. We use open sources, public records, secure databases, surveillance, and other investigative techniques to get the answer you need. Our talented and highly trained group of experienced investigators each have their own specialties and we guarantee honest and reliable results.
One thing we don't do at ASG is use illegal or unethical methods of gaining information. We can't access someone's personal bank accounts, secure private medical records, or gain access to top secret military or government files. We value our integrity and we work with clients to create a detailed action plan with tangible goals.
About Farmington:
The city of Farmington is located in Oakland County and considered one of the norther suburbs of Detroit. It is well known for its historic downtown which features beautiful Victorian-style homes and historic buildings. Farmington boasts one of Michigan's top-rated public schools system and is frequently ranked as one of the best places to live.
Helpful Resources in Farmington:
Farmington City Hall
23600 Liberty St, Farmington, MI 48335
(248) 474-5500
Farmington Police Department
31655 W Eleven Mile Rd, Farmington Hills, MI 48336
 (248) 871-2600
Farmington Fire Department
31455 W Eleven Mile Rd, Farmington Hills, MI 48336
(248) 871-2800
Beaumont Hospital
28050 Grand River Ave, Farmington Hills, MI 48336
(248) 471-8000
Farmington Community Library
23500 Liberty St, Farmington, MI 48335
(248) 553-0321
Farmington Hills Nature Center
24915 Farmington Rd, Farmington Hills, MI 48336
(248) 477-1135
As Michigan's premier private investigation agency, we are here to help you. Got questions? We'll help you find the answers. Contact us at 888-677-9700 and ask to speak to a Farmington private investigator today.