Large Scale Locate Investigations
Large-Scale Locate Investigations
Whether you need to find several people or hundreds of people, it's good to have help. The resources, skills, and experience of the private investigators at ASG Investigations make large-scale locate investigations seem possible. If you want to be successful at finding a big number of people or gathering information about them in a reasonable amount of time, rely on the experts for fast, confidential results. 
Reasons for Large-Scale Locate Investigations
A professional people locate search can be undertaken for a variety of reasons, both good and bad. Often, the goal is to find individuals involved in:
Class action lawsuits
Clinical trials
Medical studies
Drug studies
You may also be trying to find:
Alumni
Royalty benefit recipients
Association retirees
Former employees
Former investors
Relatives of beneficiaries
Large-scale locate investigations gather current mailing addresses, email addresses, phone numbers, social media handles, and other relevant contact information.
The Difficulty of People Locate Investigations
A people-locate investigation is far more than just a Google search. Some group-people locate investigations require the gathering of information about thousands of individuals.
You may be trying to find people or simply verify information about them, but the bottom line is that the sheer number of folks you're trying to research is beyond the capacity that one employee or human resources department can handle. Tasks like this are better left to professional investigators who have the available resources to gather information quickly, accurately, and discreetly.
Timeliness is also an obstacle when you only have one or two in-house people tasked for a people-locate search. When you must stick within a timeframe, the pros can manage. You and your team must handle your usual duties – any search would take away from regular tasks and have you feeling stressed about meeting a seemingly impossible deadline.
The Precision Required in Large-Scale Locate Investigations
Large-scale locate investigations are carefully designed and informed by experience. Your private investigator provides the most thorough and timely results and overcomes obstacles such as logistical issues, complicated and tedious record searches, organizational challenges, and availability. Your private investigator is focused solely on your case. That means careful attention and fast results.
Meticulous planning is necessary. Understanding the full scope of a project is essential. Details always matter, but especially in large-scale locate investigations where there is no time to waste on irrelevant or inaccurate information. The well-prepared investigator has the attention to detail to make each search productive and deliver the needed results.
Hire ASG Investigations to Find a Large Group of People
People or companies often reach out to private investigators after they have already begun a large-scale locate search. It's common for non-professionals to exhaust all measures before seeking help. While it's easier to let someone else start your search from scratch, a professional investigator can take over where you left off and go beyond the basic online data you've collected to produce the valuable information you've been seeking.
At ASG, our large-scale locate methodology is proven. We begin by understanding the motivation behind your search and proceed accordingly, adhering to your unique industry's guidelines, even including HIPAA restrictions.
Your goals are our goals. We are prepared to tailor our investigation to produce the most meaningful information available in the format in which you need it and on a specific timeline. ASG Investigations has the rare specialized tools capable of handling incredibly large people-locate searches, both domestically and internationally. Contact our team to discuss your needs.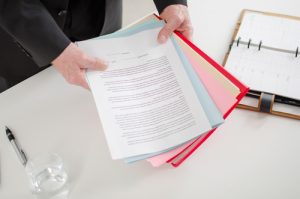 Common Questions
What information do I need to have you conduct a large scale locate investigation?
How long will it take?
Can you conduct a large scale locate investigation overseas?
What factors make it locating a large number of people more difficult?
Do I need social security numbers for you to conduct a large scale locate investigation?
Do the people we are searching for in a large scale locate investigation know that you found them?
Do we have to tell you why we want you to locate this group of people?
Can you guarantee that you will find everyone we are looking for?
Can't any private investigator do this?
Can you locate a large number of people outside of Michigan?