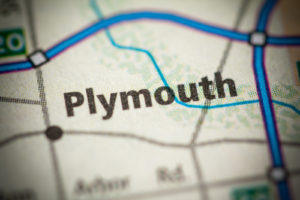 Plymouth Private Investigator Operating Throughout Metro Detroit and Southeastern Michigan
Investigations Conducted by Licensed Michigan Private Investigators
When it comes to hiring a private investigator, many people aren't really sure if they need one. A licensed private investigator provides a number of different services and can help find proof and information that protects you, your family, or your business.
ASG Investigations is one of Michigan's top private investigator firms, and has been providing investigative services to the residents of Plymouth for more than twenty years. When it comes to background checks, running surveillance on a cheating spouse, child support investigations, or insurance investigations our team can help. Our investigators are highly ethical and follow the letter of the law, no matter what the situation.
Private investigators can also play an integral role in legal investigations. Many of our investigators work with attorneys to conduct searches, conduct surveillance, serve subpoenas, or testify in court.
While ASG Investigations has several locations in Michigan, we handle international and domestic investigations across the country and around the world. Our talented and highly skilled team of investigators each have their own specialties and will provide you with discrete and reliable results.
Here are some of the many other investigative services ASG provides:
Our clients have high expectations and value our services. At ASG, we have a large team of dedicated, full-time PIs that are well versed in both corporate and personal situations. We dig deep and we do not take shortcuts. You can be assured that we deliver on our promises.
About Plymouth, Michigan
The city of Plymouth is about 25 miles from downtown Detroit. Voted one of the best suburbs to raise a family in Michigan, Plymouth is home to 9,054 residents. With a walkable downtown area there are a number of restaurants, coffee shops, and boutiques for people to enjoy. Kellogg Park, which is located in the center of town, hosts over 130 special events annually including the Plymouth Ice Festival, Art in the Park featuring many local artists, summer music concerts on Thursday nights, and various holiday events.
Helpful Resources in Plymouth:
201 S Main St, Plymouth, MI 48170
(734) 453-1234
201 S Main St, Plymouth, MI 48170
(734) 453-8600
201 S Main St, Plymouth, MI 48170
(734) 453-1234 x281
36475 Five Mile Rd, Livonia, MI 48154
(734) 655-4800
223 S Main St, Plymouth, MI 48170
(734) 453-0750
W Ann Arbor Trail, Plymouth, MI 48170
(734) 455-6620
Plymouth Private Investigator Near Me
As Michigan's premier private investigation agency, we are here to help you. Do you have questions, or are you wondering if you really need to hire a private investigator? Visit us online or call us at (248) 617-0220 and ask to speak to a Plymouth private investigator today.