Warren Private Investigator Operating Through Metro Detroit and Southeastern Michigan
Conducted by Licensed Michigan Private Investigators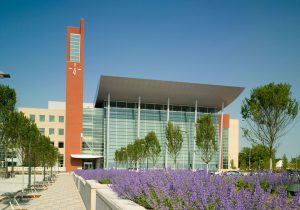 When you need a private investigator, you should look for one with experience and integrity. ASG Investigations is Michigan's leading private detective agency, and ASG has been providing residents in Warren, Michigan with investigative services since 1999.
At ASG, we understand the importance of being discreet. Many of our clients come to us with cases that involve fraud, child custody, extramarital affairs, or require background checks. We are licensed and insured to provide you with professional and confidential results in a timely manner. Utilizing a variety of resources, our trained and licensed Michigan private investigators specialize in getting you the answers you need.
Some of the investigative services we provide, include:
Undercover Operations
Employee and Pre-Employment Screening
Business Background Investigation
Litigation Support
We work with both individuals and businesses. When it comes to hiring, we highly recommend pre-employment screening and background checks. Are you hiring a delivery driver and you want to make sure they have a clean driving record? We can check your potential employee's accident history, see if they've racked up a lot of tickets, or ever received a DUI. Perhaps, you're hiring someone for an internal position in your sales department or account divisions. We will verify employment, education, and even run a criminal record search.
Sometimes people omit details on job applications and resumes. Or, maybe they've left off some information because they didn't think it was important. A Warren private investigator will understand the importance of providing you with a complete, comprehensive profile, while giving you the tools you need to make the right decision.
About Warren
Located in Macomb County, Warren is the third largest city in Michigan based upon population. Warren has a large manufacturing base and is also home to a number of large scale corporations. General Motors Global Technical Center, which serves as the hub of the company's engineering efforts, has been located in the Warren since 1956. Great schools, diverse restaurants, more than 30 parks, and a weekend farmer's market are just a few of the reasons more than 135,000 residents are happy to call Warren "home".
Helpful Resources in Warren:
Warren City Hall
1 City Square
Warren, MI 48093
(586) 574-4500
Warren Police Department
29900 S. Civic Center Blvd
Warren, MI 48093
(586) 574-4700
Warren Fire Department
23295 Schoenherr Rd
Warren, MI 48089
(586) 756-2800
St. John Macomb-Oakland Hospital – Warren Campus
11800 E Twelve Mile Rd
Warren, MI 48093
(586) 573-5000
Warren Community Center (Parks and Rec)
5460 Arden
Warren MI 48092
(586) 268-8400
As Michigan's premier private investigation agency, we are here to help you. Got questions? We'll help you find the answers. Contact us at 888-677-9700 and ask to speak to a Warren private investigator today.