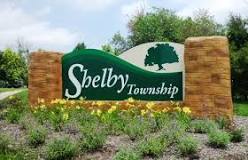 Shelby Township Private Investigator Operating Throughout Metro Detroit and Southeastern Michigan
Investigations Conducted by Licensed Michigan Private Investigators
What does a private investigator do? Why would I need to hire one? Are they just for important or catastrophic cases like kidnappings or major crimes like you see in Hollywood productions? The job of a PI is somewhat hazy to most people. Often times the closest encounter most people have with a PI is via their television screen.
The need for a Michigan private investigator falls somewhere between never and always. While most people are able to handle matters on their own, there are times when it may be necessary to hire a private investigator. ASG Investigations is Michigan's best private detective agency and has been serving the Shelby Township community for more than twenty years.
ASG provides services to both corporate clients and private clients. Corporate clients hire private investigators for a number of reasons. While pre-employment or executive background checks are often the most frequent service requested, many companies hire ASG to gather information on potential clients, business partners, or in the case of a merger or corporate takeover, to ensure they are making a good investment.
Background checks aren't just limited to companies or corporations. Often times private citizens may request a detailed profile of someone, which may include searching public records, conducting interviews, or verifying references. Parents may request a thorough background check on a nanny they're about to hire for their children, or a divorced mother may want to confirm that the new man she meet through an online dating website is really who he says he is.
Here are some of the many other investigative services ASG provides:
About Shelby Township, Michigan
Located in Southeastern Michigan, Shelby Township is approximately 15 miles north of Detroit. It is considered one of the fastest growing communities in the Metro Detroit area. Originally incorporated in 1827 along with an area that included what is now Sterling Heights. Shelby Township was incorporated a second time in 1877. Currently, more than 73,00 people reside here.
Helpful Resources in Shelby Township:
Shelby Township Government Offices
52700 Van Dyke
Shelby Township, MI 48316
Phone: 586-731-5910
Shelby Township Police Department
52530 Van Dyke
Shelby Township, MI 48316
Phone: 586-731-2121
Shelby Township Fire Department
6345 23 Mile Road
Shelby Township, MI 48316
Phone: 586-731-3476
44201 Dequindre Road
Troy, MI 48085
Phone: 248-964-5000
51680 Van Dyke
Shelby Township, MI 48316
Phone: 586-739-7414
4300 Main Park Drive
Shelby Township, MI 48316
Phone: 586-781-4242
Shelby Township Private Investigator Near Me
As Michigan's premier private investigation agency, we are here to help you. Do you have questions, or are you wondering if hiring a private investigator is the right move? Visit us online or call us at 586-522-4600 and ask to speak to a Shelby Township private investigator today.