Michigan Hostile Termination Assistance
If your company is facing the removal of an employee who may be a direct, immediate threat to your team members, supervisors, or leadership, ASG has a proven service that can help assist in reducing the odds of violence occurring.
Volatile, agitated employees being terminated and retaliating against co-workers, both at your business or at the homes of employees after the fact is one of the top concerns of human resource professionals. Almost monthly we read about a company somewhere in the US that has a hostile employee who follows through on their threats and lives are lost, many times this occurs after the initial termination! With proper planning and assistance, the risk of this can be greatly mitigated.
You don't have to go it alone! ASG is here to help. Call our team of professional investigators today at (248) 306-8800 to discuss how we can help you to reduce the risks and protect your people.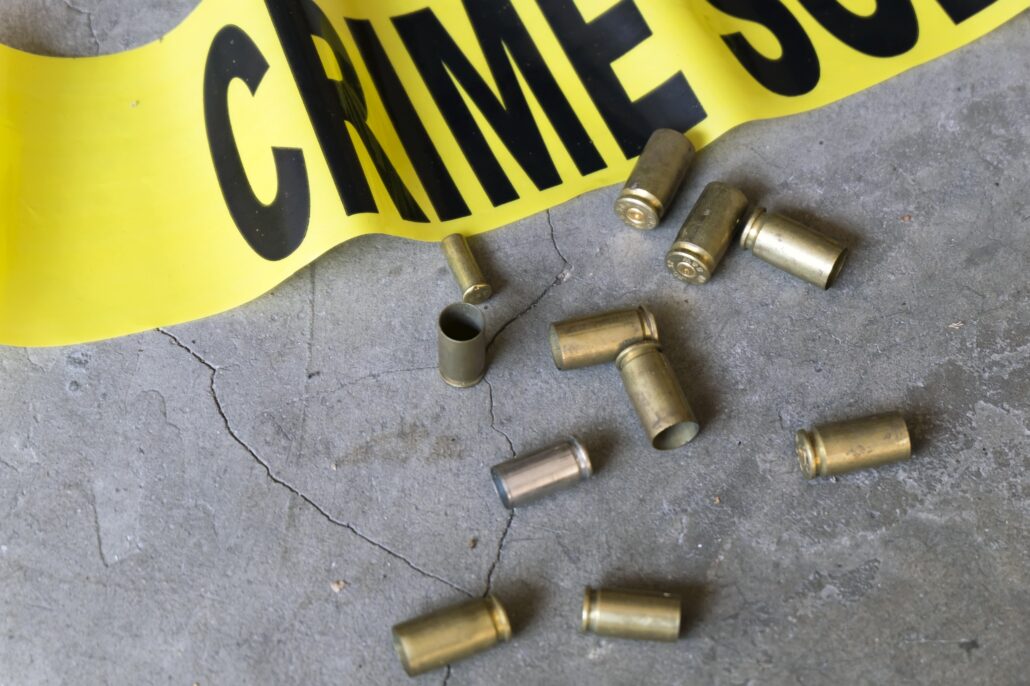 Warning Signs of a Hostile Termination
There are numerous warning signs an employer should be aware of prior to a termination to be sure the situation will not become hostile. The top warning signs of potential radical employees who create the need for Michigan hostile termination assistance are as follows:
Signs of stress, depression, or suicidal ideation.
Major life problem, such as divorce or legal problems.
History of problems in past jobs and/or personal relationships.
A chronic inability to get along with coworkers.
Mood swings or anger issues.
Expressions of paranoia or persecution.
Inability to get past disputes at work.
Sudden deterioration in work habits or personal growing.
Fascination with guns, weapons, or violent events.
If a company were to terminate an employee in Michigan without taking the proper measures prior to the termination, the situation could have the potential of becoming hostile. It is important that a company takes the proper steps to mitigate the risk of workplace violence. If a termination were to become hostile, it is possible for the terminated employee to threaten or harm the employer, other employees, or the company overall. Workplace violence is more than just workplace shooting, it includes verbal threats, intellectual property threats, and even physical altercation. It is important for a company to conduct research of employees that have the potential to being the biggest threats prior to a termination that has the potential to become hostile. Hostile termination assistance should always be at the top of an employer's list to research prior to the termination.
ASG Assists with Hostile Terminations
ASG Investigations can help employers prevent the potential for terminating a hostile employee by aiding a client's company with a termination with hostile termination assistance. Our goal is to protect the company, including their employees and production efforts by being able to reduce to potential liability for upper management not taking action prior to the termination.
ASG Investigations has implemented multiple steps to ensure we provided hostile termination assistance to our clients. No situation is ever the same, so there are multiple different services we offer to make our client's feel at ease. We offer the following services regarding hostile termination assistance:
A background and internet profile investigation on the terminated employee is necessary to determine the hostile employee's state of mind. A background investigation can be completed before or after and termination; however, it is ideal to be done before so we can suggest the best plan of action when providing hostile termination assistance to the client. A background investigation will provide the client with the subject's entire criminal history, property ownership, vehicles, address history, driving records, accessibility to weapons, substance abuse issues and more. Furthermore, an internet profile investigation will be conducted to determine how radical the subject is, how close they are with family members, their characteristics, as well as personality traits. This is all important to note prior to an investigation to determine how much hostile termination assistance a client may need.
Surveillance is a key part to ensure we keep our client's, their business, and their employees safe when it comes to a hostile termination. Each surveillance mission will be different; however, how we prepare for the task will always be the same. An emergency pre-surveillance workup will be completed by Professional Investigators employed by ASG Investigations prior to the termination. The pre-surveillance workup, which can be completed within a half hour prior to the termination, will be provided to the field investigators for their reference. It includes a photo of the terminated employee collected from the internet, their address, vehicle, and their spouse's vehicle. Additionally, we will be the liaison between law enforcement in the even they are required. Our team has experience communicating with law enforcement professionals, and we will utilize our connections if necessary.
Monitoring the hostile employee, as well as their social media, would be the last step we take when providing hostile termination assistance. Depending on what is located during a background and internet profile investigation, it may be suggested to the employer that we continue to monitor the terminated employee's social media after they are terminated. Additionally, our surveillance team will be able to monitor the terminated employee for as long as our clients wishes. Our priority is keeping our client, their business, and their employees safe when providing hostile termination assistance.
We encourage employers to reach out to ASG regarding a potential hostile termination in Michigan prior to the termination so we can provide them with the support they need to feel safe. Hostile termination assistance is something the professional investigators are familiar with, has dealt with, and has been successful with. We strive to not only make a company feel safe physically, but also mentally. The goal is to mitigate and identify a risk prior to having a physical threat that may act on emotions and become hostile, radical, or even violent.
ASG offers hostile termination assistance throughout Metro Detroit, including areas such as Birmingham, Novi, Clinton Township, Warren, Southfield, Troy, Dearborn, Shelby Township, Westland, Sterling Heights, Royal Oak and more! Call us today to discuss your options!