Royal Oak Private Investigation Services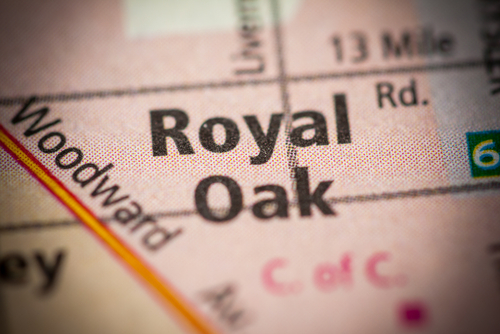 Looking for a private investigation firm heavy on experience? Stop googling. You've come to the right place. Our Royal Oak Private Investigators have spent over twenty years providing surveillance and investigation services in the city of Royal Oak. At ASG Investigations, we specialize in corporate investigations including those involving fraud or employee theft. We also work with private clients to locate lost loved ones, catch cheating spouses, or handle private family investigations.
To Speak with a Royal Oak Private Investigator, Call Michigan's Premier Private Investigation Firm at (248) 781-3650
ASG Investigations is fully licensed, bonded, and insured a as Professional Investigation Agency in the state of Michigan. Our team consists of skilled private investigators who are extremely thorough, detail orientated, and patient.
Our clients include attorneys and law firms, insurance companies, third-party administrators, corporations, small businesses, and the general public. We are discreet and we provide confidential surveillance services. Court cases or legal claims often require extensive research or surveillance, so it's important to hire a Michigan private investigator who follows the letter of the law.
There are a number of reasons that someone might require surveillance or private investigation services. If you own a business, you might want to consider hiring a private investigator to help you with different situations that can occur in the workplace. Some of the more common situations that we deal with include:
Employee Background Checks: Whether your company handles sensitive information, or you just want to make sure someone isn't lying on their resume, a private investigator has access to databases that most HR departments don't. A comprehensive background check can deliver the most current and reliable information available to ensure you hire the right person for the job.
Employee Criminal Investigations: Fraud, employee theft, copyright infringement, or other law-breaking activities that occur during company time will ultimately need to be handled in court. However, a private investigator who has been trained to deal with such problems can assist with surveillance and obtain the information you need to prove your case.
Accidents in the Workplace: Accidents happens. It's a fact. However, bogus injury claims or fake slip, trip, and falls can cost your business a lot of money and a lot of downtime. Private investigators can ferret out the truth and provide the proof you need to eliminate fraudulent compensation claims.
Members of the general public often find themselves needing to use private investigators for a number of different reasons, too. Some of the more common situations that private individuals hire ASG Investigations for include:
Marital Issues: The number one reason that someone hires a private investigator when it comes to a matrimonial issue is because they think their spouse is cheating. Utilizing a variety of surveillance techniques, we can prove (or disprove) infidelity. In addition, we assist with asset searches in cases of divorce or with providing necessary evidence for child custody battles.
Missing Persons: Locating someone who doesn't want to be found isn't easy. Whether you're trying to locate a teenage runaway who perhaps has run from an abusive situation, find a parent who has taken their child against the wishes of the court, or locate biological parents in an adoption case it's important to hire a private investigator who is sensitive, compassionate, and thorough. Utilizing up-to-date databases and people finding services allows us to conduct thorough investigations.
Our other services include:
About Royal Oak Michigan
Royal Oak is a suburb of Detroit and frequently tops the list of Best Places to Live in Michigan. Incorporated as a village in 1891, Royal Oak became a city in 1921. Featuring a thriving downtown, Royal Oak is full of unique shops, restaurants, bars, coffee houses, and live music venues. From family fun to nightlife, the city of Royal Oak offers plenty of activities to keep its 57,236 residents busy.
Helpful Resources in Royal Oak, Michigan
211 Williams St
Royal Oak, MI 48067
(248) 246-3000
221 E 3rd St
Royal Oak, MI 48067
(248) 246-3500
215 E 6th St, Royal Oak, MI 48067
(248) 246-3800
222 E Eleven Mile Rd
Royal Oak, MI 48067
(248) 246-3700
3601 W 13 Mile Rd
Royal Oak, MI 48073
(248) 898-5000
8450 W 10 Mile Rd
Royal Oak, MI 48067
(248) 541-5717
Michigan Private Investigator Near Me
As Michigan's premier private investigation agency, we are here to help you. Contact us at (248) 781-3650 and ask to speak to a Royal Oak private investigator today.