Michigan Background Check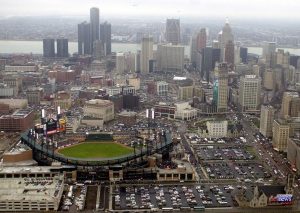 Michigan background check experts! As licensed Michigan private investigators, we are frequently asked to conduct background checks on people living in Michigan including those in Detroit, Warren, Grand Rapids, Livonia, Sterling Heights and beyond. There are many different types of information that are available to us in Michigan that can help you to make sound decisions. Some of the most frequent uses of our Michigan background check investigations include: those performed for attorneys as part of some litigation, for job applicants, for tenants, as part of a due diligence investigation, for a parent concerned about who their child is spending time with, by insurance companies and more.
Michigan Background Check Experts – A.S.G. Background Check Services: Comprehensive background check and Michigan criminal record search specialists. Beware of those sites offering instant anything. The reality is that when you need REAL information in Michigan, you need a private investigator who knows what to look for and where to look for it. Most of our competitors like the "internet detective" con-artist websites offer you little more than five year old unreliable data. Our Michigan background checks are really the only intelligent choice. A.S.G. is a full service Michigan private investigative agency specializing in background checks where accuracy matters. We use the same sources of information on our MI back ground checks that we use in our other investigations. No short cuts, no gimmicks.
As licensed Michigan private investigators, we have access to many different type of data from many sources. Our training and experience have taught us where to go for correct information and the best answers to your questions.
Unlike most of the companies you will find on the internet when looking for a Michigan background check or Michigan criminal record search, we are NOT a databroker offering instant magic searches. The simple reason why we do not offer this is because these data brokers CANNOT deliver complete or accurate results instantly or for the ridiculously low rates they charge. What they do deliver is old, outdated and unverified public records that are of little or no value to you.
With background investigations starting as little as $350.00, you can select what information is pertinent to you while having the confidence it is up-to-date, accurate information. Some of our more common searches include, but are not limited to:
Residence History Search
Confirmation or locate date of birth
Locate others living at or associated with their residence
Michigan Criminal History Search
U.S. Bureau of Prisons Search
Michigan Sex Offender History
Michigan Incarceration History Search
Identify Aliases used
Michigan County Jail Arrest / Bookings (for participating Counties)
Current National Wants and Warrants Search
Law Enforcement Canvass (for police contact at or near their residences)
Michigan Motor Vehicle Operator's License Status
County Court Record Search
Federal Litigation history Search
Bankruptcy Filing Search