People Finding Services from Michigan Private Investigator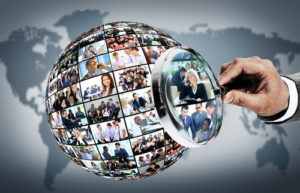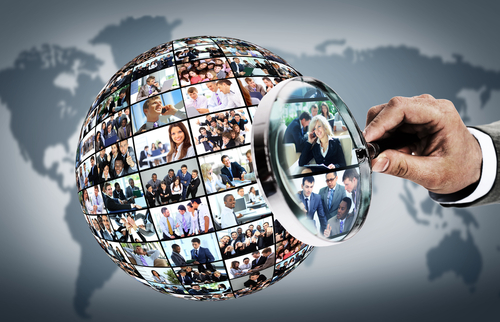 The internet offers a wealth of information, much of it for free. With a little initiative, time, and critical thinking, it seems like you should be able to track down just about any missing persons you're looking for. Until, of course, you attempt this feat – and realize that the information available is very limited or the person you're seeking has little to no online footprint. They're virtual ghosts. Online or offline, the most reliable information you will get is through the people finding services conducted by the private investigators at ASG Investigations.
People want to find family members for many reasons, sometimes positive, but not always. If you've been estranged for years, you may have bad news to deliver or wish for a joyous reunion. You may be seeking a family member you only just learned about or a birth parent, hoping to make a lasting connection. If you're hunting for a friend you've long been separated from, Facebook and alumni associations aren't always going to deliver the contact details.
People-finding searches aren't always easy or straightforward, even though it seems like they should be with the wealth of online resources at your fingertips. An experienced private investigator is prepared to work discreetly and efficiently to track down the person you want to find, even if they're doing their best to stay off the grid.
Logic and common sense can fail a person when it come to matters of the heart. When your own online searches have proven futile, it's easy to be misled by "guaranteed" people-find websites that promise you an automatic link to the one you love, for a hefty price. The resources of a professional investigator go far beyond any online database, and include all manner of searches, from surveillance to in-person interviews to mortuary searches.
It doesn't matter why you want to find a lost love, whether it's to simply know that they're happy in their new life and nothing more, to see if you can rekindle a flame, or to express your undying devotion. Private investigators are impartial and nonjudgmental and take the information you have about a person – no matter how meager – and make something of it. Their people finding services are designed to follow all available leads to track down the person you want to find.
There are usually good reasons that a runaway has abandoned his or her home and life, whether that's addiction, abuse, embarrassment, mental health problems, school trouble, an unhealthy relationship, or even the desire for adventure. Runaways leave very few clues in their wake, and any leads are unlikely to be fruitful, especially when pursued by a loved one who gives off waves of desperation and worry.  
A professional people-finding search is carefully and quickly deployed to break through the dead-ends. You might not be able to get friends or contacts of a runaway to talk, but a private investigator can and, combined with sophisticated search tools and investigative techniques, a missing persons investigation for a runaway is your safest and most probable source of viable information.
Locating dozens, hundreds, or even thousands of people takes incredible skill and talent. Large-scale locate investigations are often necessary to find class action lawsuit participants, former drug study participants, former employees of a company, inactive investors, beneficiaries, and more.
Professional people finding services are designed to manage the logistical issues that come with accumulating and organizing daunting amounts of data. A private investigator manages the scope of a large-scale locate investigation and delivers relevant, current contact information and details in a timely manner.
Choose ASG Investigations for People Finding Services in Michigan
At ASG Investigations, we use surveillance, in-person interviews, background checks, GPS tracking, mortuary searches, and other sophisticated tools and techniques to locate the individuals or groups you want to find. Contact us today for a confidential consultation about our people finding services and learn how we can help you conduct your search and find your missing persons.