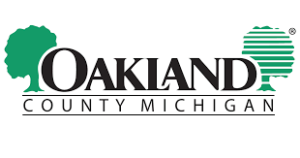 Private Investigation Services Oakland County
Metropolitan Detroit is home to ASG Investigations, private investigation services. Oakland County is no stranger to the need for background checks, surveillance, litigation evidence, asset finding, and more. As one of the area's top private investigator firms, ASG works with private individuals, businesses, attorneys, and more to deliver data, details, and information in a timely, confidential manner.
Private Investigation Services: Oakland County PIs
Family concerns, external threats, internal threats, locating people – whether you are a family, prominent individual, large corporation, or small business, you can trust the private investigation services Oakland County PIs at ASG Investigations conduct:
Spousal surveillance: Suspecting infidelity in your relationship can make you paranoid, angry, impulsive, or immobilized. Spousal surveillance provides the answers you need to confirm or refute what you believe is happening, ending doubt or giving you proof to make difficult decisions and move forward with your life. Investigations are done discreetly, tastefully, and always confidentially.
Background checks: Don't rely on a speedy and cheap internet database search to get you the information you need for a background check. Whether you're hiring a new employee, interviewing a nanny, checking out a potential business partner, or looking into the real deal about a love interest, you need legitimate, up-to-date information. That can only come from the thorough background checks of from private investigation services in Oakland County.
Employee investigations: You hire people you trust and believe they will do a good job and put your company and its goals first, but professional scandals are all too common. Financial cheating and theft, harassment, abuse of power – any of these situations affects productivity and, potentially, the bottom line. Employee investigations get the complete story about what went down in an incident.
Computer forensics: Very few crimes or indiscretions are committed today without computer evidence. Private investigation services Oakland County are adept at high-level computer forensics, combining cutting-edge tools and training with tried-and-true private investigator work to hand over results. Courtroom-qualified computer forensic experts lend credence to your case.
Child support investigations: Deadbeat parents are a sad reality, and child support investigations conducted by a private investigator are tailored to meet your specific needs without charging excessive fees at an already unstable financial time. When the court system can't help you quickly enough, private child support investigations will.
Confidential Private Investigations in Oakland County, Michigan
It takes nerve to go to a private investigator and ask for help with your circumstances. It's normal to feel awkward, embarrassed, overwhelmed, daunted, or silly to be reaching out to a professional. You "should" be able to fix your problem on your own, you might think, especially with so many internet resources available. Social media and online databases aren't the answer to everything though. And, sometimes, you're simply too close to a situation to truly see it for what it is.
At ASG Investigations, our private investigators are clever, tenacious, patient, and determined to get answers, whether your most valued employee is fleecing your company, your beloved spouse is cheating on you, or your teenager has run away. Investigators are used to an environment of tension, suspense, worry, and fear – we know that you need answers, and we know that you need them quickly.
Contact ASG to schedule your consultation to discuss what's going on in your private or professional life so you can find clarity and peace and move forward, even if the information we uncover isn't what you want to hear.