Locating Members of a Class Action Lawsuit
Every Private Investigations Company makes claims that they can locate individuals for their clients, and most can complete this task.  The work involved in locating a large number of people, involved in a class action lawsuit who can be spread out both geographically and in terms of socioeconomic background, is specialized work, not the work of generalists.
The average private investigator, even those who are trained and experienced in locating people, will struggle to capture a complete group involved in a class action lawsuit and will undoubtedly take far more time than necessary and charge you a premium for that time.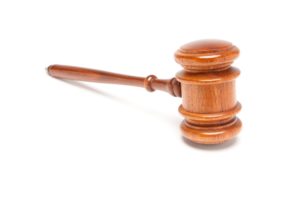 The average private investigative agency cannot provide real assistance on these cases. Instead, they run some commercial database searches and call that an investigation.
Where we differ from your average Private Investigation Company is that we have investigators that have many years of experience looking at the data.
Our investigators can look at a phone number and recognize that it is going to be a dud. Our investigators can identify that an individual has address issues immediately and understands that sending a field investigator out to knock on doors to locate individuals quickly might be our best option. Having said that, our investigators are the best in the business, so don't trust any average-joe company, trust one that produces results.
What happens when you need to find 25 people, or 100 people, or even 1,000 people? 
Who do you turn to when the scale of these investigations is too large for a one-man private investigation's operation?  What many fail to appreciate is the difficulty involved in locating members of a class action lawsuit. This is especially true when the connection between them is years or even decades old and the information scarce. Then when one adds in elements like common names, unknown dates of birth or relatives and the rapid way that people change locations, you quickly realize that few have the depth of resources to locate contact information for members of a class action suit.
For example, if we were given the name Joseph Smith, born in 1976, and lives in Michigan; this might be a little difficult for us to locate due to the name being so common and not having a complete date of birth. Factors that would drastically change this locate on Joseph Smith would be having his middle name or initial, the month he was born and where you believe he lived last. It is not impossible for us to find Joseph Smith born in 1976 from Michigan just off this little bit of information; however, to expedite things for our clients we really encourage them to provide us with as much information as they have on the target.
Class Action litigators are a special type of attorney and they are often left to do much of the work to track down members of a class themselves.  They can task their staff to run searches within Lexis Nexus and hope that the information their staff finds is accurate.  This may locate enough members of the class to start making some noise that will get the attention of a few more people.
In some instances, this might be all the litigator is looking for, but what if the people you find are not the key members of the class that would invaluably help your case?  What happens when you do not have enough information to have your staff conduct those searches?  What do you do to find the correct people if you do not even know their names?
Using the information that you do know along with strategies we have found through our years of experience; our staff has the ability to get you the correct information on the correct people!
What all PI's offer is essentially their access to some database of public records and credit header information. They run these basic searches and pawn that off as an actual investigation. Usually these searches cost them pennies to run and the information can be both incomplete and inaccurate. They tend to have few, if any, resources beyond these databases. Accordingly, the client ends up with absolute minimum information available and unknowingly loses many members of the class.  Finding a professional investigator who understands the challenges of your work and understands how to add value to your work can seem like a daunting task, but it doesn't have to be.
Locating members of a class action lawsuit is best left to the professionals!
At ASG Investigations, we have a specialized team dedicated to large scale locates who understand that the data we find is the start of the investigation, not the end.  When locating members of a class action lawsuit, it takes many points of contact and an understanding of how people move through life to be able to put the pieces together for our clients.  Our staff also has the ability to contact the members of the class and pre-qualify the members for our clients. Depending on the type of information our client is requesting we can provide them with phone numbers, addresses, email addresses, vehicles, civil records to see if they were involved in any other similar cases, or even relative phone numbers if we can't make contact with the target. Many attorneys are just looking for a good phone number and valid mailing address; however, we have had requests for much more information, so we are capable of providing whatever services you are needing.
We encourage you to contact us and let our experts explain exactly why locating contact information for members of a class action lawsuit is specialized work and how we can help save you time and money in your search. Chances are, we have direct experience in conducting the exact type of search you are looking to have done!