Michigan Adultery Law
THE MICHIGAN PENAL CODE (EXCERPT)
Experts from Michigan Adultery Law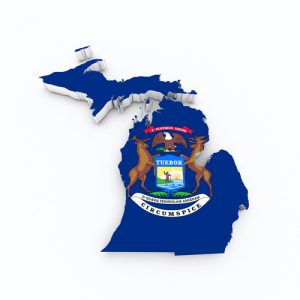 Act 328 of 1931
Chapter V
ADULTERY
750.29 Adultery; definition.

Sec. 29.

Definition – Adultery is the sexual intercourse of 2 persons, either of whom is married to a third person.

750.30 Adultery; punishment.

Sec. 30.

Punishment – Any person who shall commit adultery shall be guilty of a felony; and when the crime is committed between a married woman and a man who is unmarried, the man shall be guilty of adultery, and liable to the same punishment.

750.31 Adultery; complaint and time of prosecution.

Sec. 31.

Complainant and time prosecution to be commenced – No prosecution for adultery, under the preceding section, shall be commenced, but on the complaint of the husband or wife; and no such prosecution shall be commenced after 1 year from the time of committing the offense.

750.32 Adultery; cohabitation of divorced parties.

Sec. 32.

Cohabitation by divorced parties – If any persons after being divorced from the bonds of matrimony for any cause whatever, shall cohabit together, they shall be liable to all the penalties provided by law against adultery.
Adultery in MI. Michigan legal definition of Adultery. Adultery information in Michigan. Investigating adultery in Michigan. Michigan Private Investigator.
The above information is NOT legal advice and does not constitute a legal opinion.