Infidelity Cases
Stories of Infidelity Cases in Oakland County Performed by Expert Infidelity Investigators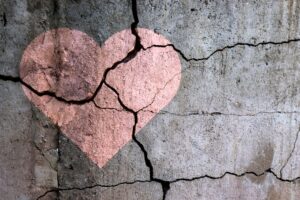 As a Michigan private investigative agency based in Metro Detroit, we provide investigations, including spousal surveillance and infidelity investigations in Oakland County and many of our private investigators live in Oakland County.  Infidelity cases are handled with the utmost confidence.
Below are some excerpts of cases of infidelity cases we conducted for clients in Birmingham, Troy, Bloomfield Hills, Rochester and Farmington Hills, Michigan. We hope they provide you with a sense of how we can get you hard core evidence of infidelity in Michigan.
For your reference, we have an excerpt of the Michigan Adultery Law which is relevant to these infidelity cases.
Infidelity Cases – Birmingham, Michigan
Birmingham MI Zip Codes (48009 and 48012)
Our client was a professional who lived in Birmingham and worked in Detroit full time. Her spouse owned a business in Oakland County but the nature of his vocation allowed him a great deal of flexibility and freedom during the work day.
Our client is well known within the community and absolutely required that the spousal surveillance be conducted discreetly. She believed that her husband was seeing someone during the work day, but knew little more than that.
The job required two investigators to properly handle. After working with our client to narrow down the scope of the investigation to the best possible opportunities, we budgeted the investigation for thirty hours and began.
The first two days the subject was observed working, going to lunch with friends and visiting a health club. On the third day, he was followed to Detroit-Metro Airport where he picked up a female appearing to be approximately twenty five years old. He drove this female to a house in Royal Oak where he parked in front and they both went inside. After approximately four hours inside the house, he departed and went back to his office.
Our private investigator followed up by conducting some additional research. This revealed that the home was rented by an attorney who happened to be the subject's best friend. After we determined the amount of the rent, our client discovered that her husband's company pays exactly that amount to this attorney in "legal fees" each month. We then determined who this woman was and learned that she met the subject at the health club where she works as a personal trainer.
Three additional days of surveillance documented him at the health club with her and at the rental house for their afternoon tryst. On one occasion, he drove her all the way to Grosse Pointe Farms for lunch and then back to Birmingham. Video was obtained of them kissing and groping each other on several occasions, helping our client to use his infidelity for leverage in their divorce.
Infidelity Cases – Troy, Michigan
Troy Zip Codes (48007, 48083, 48084, 48085, 48098 and 48099)
In this case, our private investigators were asked to document the infidelity of a woman who worked in Troy and was believed to be seeing her boss. Our client noted that whenever he was not home, his wife would have lengthy conversations with her boss, but never in his presence.  When he was home in the evenings with her, she would leave the room to send text messages on her cell phone.
Because of her schedule, he was confident that if she was cheating on him, it was likely during the work day and somewhere in Troy. We established surveillance of the woman on a day when she informed her husband that she had a long meeting scheduled. At the exact time that the "meeting" was scheduled to begin, she departed from the office and drove to a nearby motel. She parked right next to her boss's vehicle and we observed him leading her into a motel room. After approximately three and a half hours, they exited the room, kissed goodbye and departed.
We documented the same activity on three other days, each time returning to the same motel. On the final day of surveillance, the cheating woman and her boss drove around Troy looking at apartments.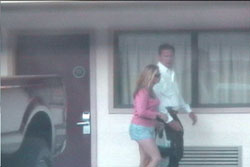 Bloomfield Hills Zip Codes (48301, 48302, 48303 and 48304)
Many of the residents of this upscale community are public figures so instances of infidelity can have ramification well beyond the marriage. Accordingly, many clients come to ASG Investigations because of our reputation for being discreet while getting evidence of infidelity that few other can.
In this instance, we were hired by our client's attorney. The subject is associated with a professional sports team and travels extensively. A romantic greeting card found by his wife confirmed that he was involved with another woman. The case began when the sports team was not in season and he had informed her that he had a meeting to attend in Dallas on his birthday. His wife believed that he was planning to travel with the other woman and was not going Dallas.
This was a very complex surveillance. We acquired the subject at his office and followed him to Metro Airport. We then followed him inside the airport where he ended up at a gate departing for Miami, not Dallas. At this point, we did not observe anyone else with him.
Once the plane departed, we were able to contact our Boca Raton office and arranged to have him followed in Miami. Our investigators in Florida acquired him as he exited the terminal. At the baggage claim area, we witnessed him walk straight into the arms of another woman. They spent the night at a hotel located next to the airport and were filmed eating, drinking and kissing. Our investigators even captured film of them exiting from their hotel room together. While in a bar, one of our private investigators approached the pair and struck up a conversation. The subject and his mistress disclosed that "Missy" was from Atlanta, Georgia and she was taking him to the Atlantis Resort in the Bahamas for his birthday. They were leaving just before nine o'clock in the morning. Our investigator even learned that "Missy" was a stripper and met our subject when he and several members of the sports team came in to her place of employment after a game last season.
After informing our client of these details, we were asked to send investigators to Treasure Island to document their activities there. We were able to have two investigators travel to the Bahamas. We filmed them swimming, partying and even recorded them eating breakfast on the balcony of their room the next morning in the hotel bathrobes.
Being a full service private investigative agency in Michigan, we have the ability and expertise to get proof of infidelity. If you need the assistance of a private investigator, please call us today.
Rochester Hills Zip Codes (48306, 48307, 48308 and 48309)
Infidelity can also be found in Rochester Hills. In a recent case, our client was a young man whose spouse was cheating with an employee of hers. Our client was disabled after an accident and was basically confined to his house while working through physical therapy. His wife operated several sandwich / pizza shops and was regularly at one of the locations or another.
Once our private investigator established the spousal surveillance, we noted her visiting each of the stores and everything appeared normal during the first three days. After being somewhat frustrated with the fact that our client was certain his spouse was cheating but nothing unusual occurring during the infidelity surveillance, we asked our client to give her an opportunity that she would not want to pass up. Accordingly, our client asked a relative to take him to Grand Rapids, Michigan for a relative's birthday. He was gone overnight on a Friday which gave her the perfect opportunity to expose her affair.
She informed our client that she had someone call-in at the Rochester Hills store so she would be covering for that employee. Sure enough, that is what she did. After working for almost seven hours, we noted that four of the employees left, but the subject and a male employee remained. Almost immediately after the other four left, the remaining male employee walked next door, purchased beer, and then returned to the store with it.
Within ten minutes, we noted the neon "open" sign was turned off although the sign indicating the hours of operation stated that the business should be open for another forty minutes. With the lights still on inside, we filmed the two laughing and drinking while cleaning up in the rear. At approximately 12:30 a.m., they left and the subject followed the male to a home in nearby Shelby Township where they appeared to attend a party. Later, they departed in our client's car with the male employee driving. We noted the subject to be visibly drunk and kissing and climbing on him. They returned to an apartment in Shelby Township where they entered and, with the lights on and door-wall windows open began making out and stripping each others clothes off.
Case closed.
Farmington Zip Codes (48331, 48332, 48333, 48334, 48335 and 48336)
We had a client whose husband was believed to be having an affair with a vendor that he worked with on a regular basis. In this case, both our client and the "other woman" lived in Farmington Hills.
Because of the nature of his work, the subject moved around all day each day, driving from meeting to meeting, visiting many companies throughout Southeastern Michigan. This created real problems for our private investigator, as he did not want to follow this man endlessly for fear of detection.
We advised the client to put a tracker on her vehicle and to switch cars with him for a few days during a time period in which she felt that he would be cheating. The tracker can send us real-time information about the car's movements and location. With our office able to watch his vehicle's movements, we had the surveillance investigators traveling behind him, but out of sight. Sure enough, on each of the three days he met the other woman. Once at the Troy Marriott hotel, another time in the parking lot of a large Southfield movie theater where they got in her car to engage in some sexual activity and on the last day, he went straight to her home for an hour. We were able to track him closely enough to send in our investigators at the last minute to get video evidence of the infidelity yet far enough back as to not alert the subject.