Michigan Asset Searches
Whether you are involved in litigation, or considering it in Michigan, Asset Searches could provide valuable information about the person you are suing or thinking about suing.  At ASG, a Michigan-based private investigations company, we understand the way assets are moved, titled and deeded in our state, as well as country-wide.  We can help at any stage of the litigation process.
Pre-litigation asset searches can offer insight into the financial standing of the person you are looking to sue.  Before you invest time and money in bringing a civil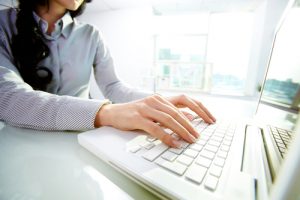 suit, it would be nice to know if the suit will bring you any closer to obtaining the money you seek.
During the litigation process Asset searches, can determine tangible assets that are in an individual's name which can be watched in order to make sure the debtor will not attempt to move these assets to avoid them from being collected upon.
Finally, post litigation Asset searches can identify collectible assets and also make determinations if the debtor made attempts to conceal their assets to avoid detection.
We identify tangible assets like homes, vehicles, boats, businesses, and more and provide you with information about liens on these assets.  We will also search for other outstanding liabilities to determine where our clients would fit "in line" should they seek to collect upon assets.  These liabilities include tax liens, foreclosures, other civil lawsuits and criminal activity that led to outstanding fines on the part of your debtor.
Knowing the whole story can save you thousands in legal fees.  Whether you determine the lawsuit would be unfruitful or you have a judgment and want to make sure you use your money effectively to collect upon the assets located. Once we find assets owned by your debtor, you can quickly move to collect rather than waiting years for the court to take action to collect your money.
Examples of our Asset Searches include, but are not limited to:
Residence History Search
Area Demographics
Aliases / DOB and Other Names Used
FEIN Search
Federal Litigation Search
Michigan Motor Vehicle Ownership
Michigan Watercraft Ownership
Aircraft Ownership Search
Michigan Real Property Ownership Search
Michigan Corporation Ownership Search
Judgment and Lien Search
DBA and Assumed Name Search
Bankruptcy Search
Michigan Criminal History Search
Michigan Incarceration History Search
Employment Search
UCC Filings
Litigation Search in the most relevant Circuit Court / District Court
US Department of Corrections Search
Professional Licenses Search
Internet Domain Ownership Search
Municipal Property Tax Record Search
We have assisted lawyers, businesses and private clients to assess if people are collectible throughout Michigan and investigated subjects in Birmingham, Grosse Pointe, Canton, Sterling Heights, Southfield, Detroit, Bloomfield Hills and Grand Rapids. We can find assets for you. Call Today.