Locating Witnesses
When you need to find someone quickly and efficiently, a Licensed Professional Investigator is a great resource to have.  These types of investigations can be as simple as having an investigator provide the client with the best address and telephone numbers for a target; however, often the client needs much more.
Other types of information a client might inquire about during a locate investigation include individuals they reside with, email addresses, vehicles they own, property ownership, and much more.
Wouldn't it be great to have a resource that could locate a target, knock on their door, take a recorded statement, then turn that statement into an affidavit and notarize the document all at the same time without multiple trips back and forth to the target's home, to avoid the possibility of the target being influenced by others? 
Field Investigators have the ability to complete this from the comfort of their vehicle while being directed by our office staff.
As Licensed Professional Investigators, we spend a great deal of time tracking people down.  We have found that people lead very unique lives and the approach taken to locate a 50-year-old and a 19-year-old can be completely different.  Understanding how each of these individuals appears (or doesn't appear) in data and how this data should be interpreted is something that only comes with years of experience.
Some investigative companies will simply run a database search, put their letterhead on it and call it a locate investigation, leaving the client to interpret the data.  We hope you are not paying $250.00 for a $6.00 database search.  Our company takes the time to carefully understand each individual's data because, again, it so different from the next persons, to ensure that we are not missing anything and to guarantee the client is getting the best possible results we can provide.
Anyone can run a $6.00 database search but not everyone can accurately interpret an individual's data.
In the instance of locating witnesses, mostly for litigation support, the witnesses fall into three categories; Cooperating Witnesses, Adversarial Witnesses and the "Wild Card" Witnesses.  The approach to locating each of these three categories of witnesses is tailored to maximize the results while keeping costs down.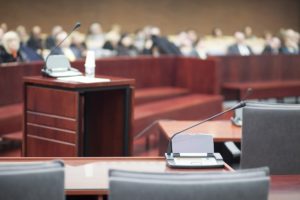 Cooperative Witnesses
Most of the cases we see where a client needs us to locate a cooperative witness come down to bad contact information or a recent move to an unknown location.  As Licensed Professional Investigators, we have access to a tremendous amount of data that is not available to the general public or legal professionals.  Utilizing this information, we are able to quickly, and relatively inexpensively, find the current address and telephone numbers for a subject.
The other category of cooperative witnesses are the clients that are represented by you.  Depending on the situation, your clients can fall off the grid or just decide that they no longer want to communicate with their attorney.  These investigations can be as simple as finding a new number for the target, talking to a family member who will pass along the message to the target, or a knock on their door to remind the target of their need to actively assist their attorney in their case.
Adversarial Witnesses
Locating Adversarial Witnesses can be far more difficult as they most likely have been contacted by opposing counsel or influenced by an opposing party in litigation.  Most investigative agencies will simply provide an address to their client and their work is done, knowing that the work is not over once a current address is located is what sets ASG Investigations apart.
If the goal is to serve process on an adversarial witness in order to get them in for a deposition, knowing where they reside is important, but not necessarily the end of our investigation.  What if the person won't come to the door?  What if another family member comes to the door and lies about the target not residing at the home? With a process service arm of our company operating out of the same office, we know the results of the service attempts and we can make changes to the plan of action to get the witness served rather than our clients coming back to us after their service attempts have failed.
The investigative staff at ASG Investigations has the ability to not only discreetly locate an adversarial witness, but to learn about their schedule through contact with neighbors or through researching the target's activity on social media.  This offers multiple options for attempts at a process service that a traditional locate investigation does not.
"Wild Card" Witnesses
The "Wild Card" Witnesses can be the hardest to define.  We understand that witnesses can be listed on police reports, or our clients could have received a "tip" that an additional witness saw the events that ultimately led to litigation.  These targets may not have been contacted or the details of their impact on the case are unknown.  In most instances, we treat these witnesses as adversarial until we can determine how they fit into your case.
Our investigators would much rather have too much information about the witness, rather than treating them as cooperative, just to find that the witness is adversarial, and we tipped our hand to the witness themselves or to opposing counsel.
Why choose ASG to Locate Witnesses?
The holistic approach that we have adopted at ASG Investigations has made locating witnesses a methodical approach, rather than the "shotgun" style of knocking on all of the doors of the residences a subject is tied to. Many attorneys find this to be the most frustrating task; however, can be the simplest part if we have all of the pertinent information on the target. We typically have a pretty good idea of where your target is residing within the first couple days of our investigation. When budget, time and completeness matter, you need to have a Licensed Professional Investigator that understands your needs and your goals.  Please visit our other company website ASG Investigations for even more information on locating witnesses and defendants!