Employee Surveillance
You hire employees because you trust their abilities, integrity, and dedication to your organization. Sometimes, unfortunately, you may be taken advantage of by employees. They may appear loyal and honest on the surface when, really, there is employee misconduct happening under your nose that can be detrimental to your company's earnings, employee morale, and reputation.  Therefore employee surveillance by an outside company may be needed to investigate your employees.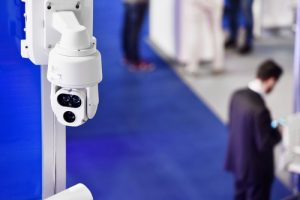 Instead of attempting to dig into what's happening on your own, engage a third party like ASG Investigations to conduct employee surveillance on your behalf.
Types of Misconduct That Calls for Employee Surveillance
Employee transgressions that go unchecked have the potential to become liabilities to the financial, legal, and cultural arms of your company or organization. Even if it is just one employee who is abusing a privilege or taking advantage of leniency, kindness, or company benefits, the result can be catastrophic to a business.
Some of the most common reasons that employers hire a Michigan private investigator to conduct employee surveillance include:
Time theft: There are plenty of opportunities for an employee to waste time on the job – taking long lunches, emailing, surfing the web. These breaches in company policy are relatively obvious to identify and discipline. There are bigger time theft indiscretions and unchecked time, however, that are harder to monitor and prove, particularly for employees who are unsupervised and regularly out of the office. Employee surveillance can tell you whether an employee is where they're supposed to be when off-site or if an employee is really working from home, working a second job, or enjoying leisure time. FMLA abuse is often categorized as time theft.
Asset misuse: Maybe you suspect that an employee is using company funds for personal expenses, using the company car for personal recreation, accepting gratuities from clients in exchange for perks or special treatment, or conducting competing business transactions using your company's supplies or facilities. These examples are all forms of asset misuse and they can occur with direct employees or contractors, threatening the integrity of your organization and costing you money and resources.
Payroll abuse: Suspect falsified wages? Ghost employees who are earning a paycheck? Altered timecards or timesheets? These situations are all problematic. One of the worst examples of payroll abuse, however, is criminal activity in your accounting department, where an employee who is entrusted with the disbursement of company funds pays themselves or another employee more money than they are supposed to receive.
Substance abuse: If an employee is abusing alcohol, drugs, or even tobacco, their vices can interrupt their ability to do their job properly or negatively impact the reputation of your organization. Proving their addiction or problem can be difficult. Employee surveillance tracks the true behavior of an employee, regardless of what they claim is really going on with their activities on or off the job.
Why Hire ASG Investigations for Employee Surveillance?
It is essential for employee surveillance to be conducted discreetly so your workplace is not disrupted through the investigation, information can be gathered without interference, and employees – particularly those under surveillance – are not made aware of the inquiry that is taking place.
Some employee surveillance investigations take time to collect the necessary proof that insubordination is occurring. Other investigations can be completed quickly and on site. In both cases, having a private investigator on the job means you and your employees are not being taxed with the information-gathering. An investigator is more likely to get details that other employees or involved parties would never disclose to a coworker or superior. And a professionally trained and experienced investigator has the tact and subtlety that it takes to make investigations successful.
With offices in Clinton Township, Novi and Birmingham, ASG is able to conduct employee surveillance in Livonia, Westland, Plymouth, Dearborn, Southfield, Royal Oak, Troy, Grosse Pointe, Warren, Sterling Heights, and Shelby Township. Contact ASG Investigations today to discuss your concerns and whether professional employee surveillance can provide the answers you need.