Michigan Forensic Data Investigations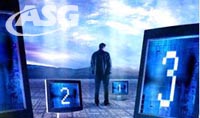 Forensic Data Investigations in Michigan can be a tricky path to navigate.  Many times, when you have control of the computer that your evidence maybe located on in Michigan, we are able to conduct a forensic investigation of that computer to locate whatever information is on that computer or storage device.
Forensic Data Investigations should not be confused with the type of search the average Michigan I.T. employee or "computer consultant" can conduct. In fact, in Michigan, those conducting computer forensic investigations are required to hold a valid Licensed Michigan Professional Investigators License.  Our investigations are specifically aimed at locating any and all relevant information or traces of same that may exist on that computer or storage device. This includes things like e-mails viewed but not "saved", websites visited, deleted documents, uninstalled software, etc.
The great news about this type of data is that unlike a piece of paper, which only shows us what we can see, electric data can have information about it's creation, multiple versions or it, it transmission, history of use, etc.
We are proud to say that if a piece of information exists on a computer or storage device, we will be able to locate it and produce it for inclusion in evidence. Many of our clients, as well as the opposition, are often surprised at what we are able to find that was thought to be deleted or erased.
What do we frequently find?
E-mails
Deleted e-mails
Word processing documents
Web pages visited
Instant messages
Images
Hidden Files
Videos
Software
Spreadsheets
Our investigations are conducted throughout Michigan in a forensically sound manner, thus preserving the integrity associated with that piece of electronic evidence.
As licensed Michigan private detectives, we are in a better position to find evidence than the office I.T. guy or other companies that may be operating without a valid Michigan Professional Investigators License.
We have a number of court recognized software programs and investigative tools to employ along with our vast experience in both the technological aspects as well as generally accepted investigation practices. This combination is essential to preventing any corruption of the evidence.
Please understand, one does not learn how to conduct this type of investigation in a classroom alone. Microsoft does not certify people to conduct this type of investigation. We are unique and if you end up encountering us in court, you may learn that the hard way.
Here is a brief list of some of the results we may be able to obtain:
Recovery of deleted computer files
Data recovery even after a hard drive has been reformatted or repartitioned
In many cases encrypted files can be decrypted
Determination of web sites that have been visited
Determination of what files have been downloaded
Determination of when files were last accessed
Determination of when files were deleted
Discovery of attempts to conceal or destroy evidence
Discovery of attempts to fabricate evidence
Discovery of hidden text that was removed from the final printed version of a document
Discovery of faxes sent or received on a computer
Discovery of email messages and attachments even if previously deleted
Recovery of financial records and other documents
We Provide:
Analysis of Computers and Data in Criminal Investigations
Onsite Seizure of Computer Data in Criminal Investigations
Analysis of Computers and Data in Civil Litigation
Onsite seizure of Computer Data in Civil Litigation
Analysis of Company Computers to Determine Employee Activity
Assistance in Preparing Electronic Discovery Requests
Reporting in a Comprehensive and Readily Understandable Manner
Computer Forensics on Both PC and Mac Platforms
Our clients include law firms, corporations of all sizes, as well as Provincial, State and Federal Agencies.
Data Recovery
We are one of a mere handful of companies worldwide that specialize in the restoration and retrieval of computer data. Our specialists can recover data from virtually any medium including:
Desktop Computers
Laptop Computers
PDAs
Compact Disks
Floppy Disks
Zip Disks
Thumb Drives
Portable Storage Devices
All Manner of Digital Camera Storage Cards
Tape Backup
RAID Sets
Before you do ANYTHING, call us to help with Forensic Data Investigations. We can help. Losing mission critical data can be terrifying. The data recovery process should not. Our free estimates and "No data, no charge" policy ensure that you are protected from surprises at all times.
Fees
Data Recovery $250.00 per hour
Data & Information Security Consulting $250.00 per hour ($1,500.00 retainer)
Forensic Computer Analysis $250.00 per hour ($3,000.00 retainer) See Note Below
Expert Testimony $255.00 per hour ($1,500 retainer)
Expert Consultation $250 per hour ($1,500 retainer)
Technology Related Investigations $155.00 – 250.00 per hour ($1,000.00 retainer)
Note: Fees for services, travel, and expenses are deducted from the retainer. Any unused portion of the retainer will be returned to the client. When the retainer is exhausted, billing for further services and travel will be done weekly and is due upon receipt. If payment is not received within 10 days, all work will be discontinued until payment is received. We reserve the right to require replenishment of the retainer. All of the above retainer amounts are for engagements lasting no more than three (3) days; for engagements involving substantial hours of work, please contact us for the retainer amount.
We proudly help clients with Forensic Data Investigations from Birmingham to Grosse Pointe, Sterling Heights to Livonia, Southfield to Detroit, Bloomfield Hills to Grand Rapids and every where in between.