Collectable Assets Investigation
What people find valuable is subjective. Sometimes a collectable asset is more about its sentimental than monetary worth. It's hard to dispute, however, that some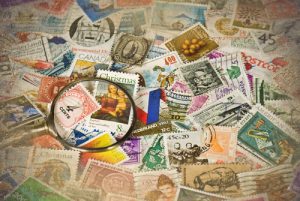 treasures have a significant financial worth. While not everyone finds collectible assets an important part of their investment portfolio, if you are the rightful owner or part-owner of collectables that go missing, or you believe that a collection exists but is being hidden from you, a collectable assets investigation is the fastest way to get to the truth.
Find Hidden Collectable Assets with the Help of the Experienced Private Investigators at ASG
You may have amassed a collection of mint baseball cards as a child that are now valuable. Your family may have a significant art collection that has been handed down through generations. A collectible asset is a physical asset that appreciates in value over time. Whether the collectible in question is one rare object or a significant grouping of items, some collections are worth a great deal of money.
Sometimes a collectable asset is classified as a tangible asset, quiet wealth, non-traditional asset, or alternative investment. Whatever name the asset is given, discovering that collectables have been hidden or stolen could be financially devastating, especially when they play a significant role in litigation, divorce proceedings, and estate settlements.
Examples of collectable assets include:
Antiques
Baseball cards
Coins
Comic books
Diamonds
Fine art
Gold
Jewelry
Paper currency
Precious gems
Stamps
Stocks and bonds
Textiles
Toys
Violins
Watches
Wine
Collectables easily maintain their value because they exist independently of fluctuating markets and are not subject to changing interest rates. An in-demand collectable can be far more valuable than it appears because it is rare. If you have any questions about collectable assets that are relevant to you and your legal or financial situation, hire an experienced private investigator to conduct a thorough collectable assets investigation.
Reasons to Hire a Private Investigator for a Collectable Assets Investigation
We've all seen movies or television shows where family heirlooms go missing and the hunt is on for the culprit. This may be great entertainment but, for some people, the loss of collectable assets is a reality. A person may use tangible assets as leverage against a family member or business partner or conceal them for their own financial gain.
The misuse, destruction, concealment, or sale of collectable assets can cause family rifts and be the spark for a lawsuit. Often, the ownership of collectable assets is up for debate, but if the assets have "disappeared," it can be difficult to plead your case or make a rightful claim. What private investigators often uncover is that the vanished collectable assets have been quickly sold without permission of all relevant parties.
Consider the following scenarios:
A divorce: One person doesn't want their collectable assets to be found so they cannot be considered shared marital wealth and their monetary value cannot be included in the divorce settlement.
A death in the family: Some families find a fair division of assets a difficult responsibility when a loved one dies, especially if there are valuables to be divvied up. Even if the deceased has a will, some collectible assets could go missing or be difficult to track down.
The dissolution of a business: Businesses both large and small, particularly those with well-appointed offices or headquarters, can find themselves at a point where their enterprise is dissolving. An uncivil split could lead to the disappearance important and valuable collectable assets.
Hire ASG to Conduct a Discreet Collectable Assets Investigation
The reason for a battle over collectable battles can vary from personal financial troubles to divorce, unstable financial investments to a bankrupt business. The experienced private investigators at ASG have access to exclusive resources that make it possible to uncover missing, hidden, or recently sold collectable assets that have been moved within Michigan, nationally, or internationally.
Contact our Clinton Township, Birmingham or Novi office today discuss a specialized investigation into the disappearance or concealment of collectable assets.