Executive Asset Search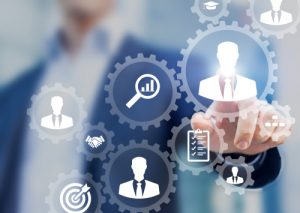 Vetting job candidates is a critical part of the hiring process. You check resumes, references, and education, no matter who you're thinking of adding to your team. When you're bringing a new executive onboard, however, their level of trustworthiness, transparency, and honesty are critical. Rely on the experienced private investigators at ASG to conduct the thorough executive asset search you need.
Conduct an Executive Asset Search for Elite Job Candidates
Adding an executive to your team or replacing an essential employee is a weighted job search. This is a person who will be privy to proprietary information, trade secrets, budgets, and more. This is a person who will be making major decisions. Conducting an executive asset search is necessary to safeguard your company in all ways.
It would be nice to believe that your executive job candidate is being forthcoming about all their assets and holdings but, before you sign on the dotted line, you need a complete picture of this individual's assets, so you can make an informed hiring decision.
Information Gathered in an Executive Asset Search
Whether a large or small business, no company is immune to misconduct, criminal activity, or other transgressions. When these breaches occur at the highest level, companies can quickly find themselves in financial jeopardy or legal catastrophe. Unfortunately, executives can and do make unethical moves every day – your best security against these wrongdoings is an extensive executive asset search.
Asset searches for executive hires are conducted domestically and globally so you can have a complete picture of a potential bigwig's reach. Executive asset searches:
Unearth aliases.
Verify education.
Confirm employment history.
Identify business ownership.
Gather outstanding judgments.
Uncover bankruptcies.
Verify professional licenses.
Expose criminal history.
You want every employee you hire to embrace your company goals and work toward upholding company standards. Job candidates that hold a prominent role can be the difference between success and failure, longevity and impermanence.
Why an Asset Search Is Essential for Every Executive Hire
The greater the level of authority a person has in your enterprise, the greater the need for a detailed executive asset search. Certainly, everyone is entitled to a private life and private financial dealings. But, an executive job candidate's personal financial choices do offer clarity about how they might perform their role in your company.
Whether you are hiring a chief operating officer, chief financial officer, vice president, or any other executive position, choosing the wrong person can be fatal to your business. Any business crime affects a company negatively, but fraud, theft, and any other lawlessness at the highest level is disturbing. Sometimes, companies cannot recover from this corruption.
When you are trusting a person with your company's money or confidential information, their credibility, qualifications, past performance, and character are relevant. An executive asset search conducted by private investigators will go beyond what you can find through rudimentary online searches and a few phone calls. Don't take a high-level job candidate at their word or trust whatever the internet tells you – falsified documents and credentials can be easily created. The tools of professional investigators, however, do not allow any untruths to lay dormant.
Hire ASG to Conduct Your Executive Asset Searches
Protect the livelihood and reputation of your company. Invest in in-depth executive asset searches conducted by ASG private investigators, no matter how friendly or honest a candidate seems. You need legitimate, detailed information about every VIP, even if their role or position is only temporary.
Don't risk the safety of your organization or your employees. Don't leave this job vetting to in-house human resource officers alone. Outsource your executive-level asset search to the impartial experienced investigators at ASG. Contact us today to discuss your needs.