Grosse Pointe Private Investigator Operating Through Metro Detroit and Southeastern Michigan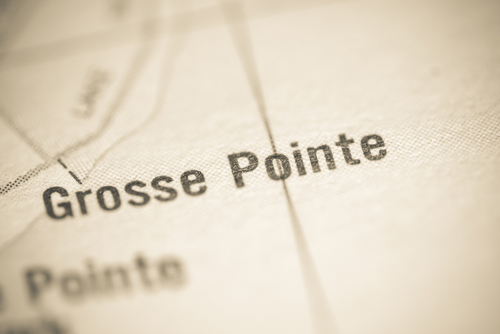 Conducted by Licensed Michigan Private Investigators
ASG Investigations is a licensed investigative agency specializing in professional and private investigations throughout Michigan and in the city of Grosse Pointe. Since 1999, we have been providing clients with the rock-solid evidence they need to make life changing decisions. Whether it's a cheating spouse, locating a lost family member, or running a background check, every case is unique, and we treat each one with confidentiality and respect.
To speak with a Grosse Pointe private investigator, call Michigan's Premier Private Investigation Firm at (586) 522-4600.
Using a Private Investigator
When it comes to gathering evidence, a private investigator can generally pick up on details most people miss. A good PI knows how to dig deep when performing background checks, what secrets to look for when it comes to a cheating spouse, and how to find someone who doesn't want to be found. At ASG all of our PIs are licensed in the State of Michigan and are thoroughly trained in the field of private investigation.
Perhaps you've heard the phrase, "We're just friends" more than a few times and you're starting to think there might be something there. If you think your spouse is cheating, they probably are. Your gut doesn't usually like. Maybe you're an attorney who is trying to track down witnesses and you've hit a few too many dead ends. We live in an era where people post a lot of private information on social media, but it can be time consuming to search these sites or pull information off private accounts. We are also very skilled at investigating social media channels and digging up pictures or posts for insurance claims or custody investigations.
At ASG Investigations, we also handle:
If you need to hire a Grosse Pointe Private Investigator, make ASG your first call! Pick up the phone and call us at (586) 522-4600.
At ASG Investigations, when you hire our team, we make a commitment to you. We pledge to provide you with honest, reliable information while maintaining strict confidentiality and accountability to our clients. We are founded on integrity and ensuring your peace of mind is part of that.
About Grosse Pointe
Located near the shores of Lake St. Clair, Grosse Pointe is a small community known for its tree-lined residential stresses, lakeside recreation facilities, and popular retail district. Established in 1934, Grosse Pointe is home to approximately 50,000 residents. The City of Grosse Pointe is one of five communities along Lake St. Clair that share the same school district.
Helpful Resources in Grosse Pointe
City of Grosse Pointe
17147 Maumee Avenue
Grosse Pointe MI 48230
(313) 885-5800
Grosse Pointe Public Safety
17147 Maumee Avenue
Grosse Pointe MI 48230
(313) 886-3200
Ascension St. John Hospital
22101 Moross Rd
Detroit, MI 48236
(313) 343-4000
Grosse Pointe Public Library
10 Kercheval Ave
Grosse Pointe, MI 48236
(313) 343-2074
Belle Isle Aquarium
900 Inselruhe Ave
Detroit, MI 48207
(313) 331-7760
Grosse Pointe Private Investigator Near Me
As Michigan's premier private investigation agency, we are here to help you. Got questions? We'll help you find the answers. Contact us at (586) 522-4600 and ask to speak to a Grosse Pointe private investigator today.