Social Media Investigations
Social media investigations are one of the most useful tools Private Investigators use on a daily basis. They are, in essence, exactly what they sound like, we explore the internet for any and all trace of the individual until we have a pretty good insight into the type of person they are and the type of activities they participate in.
Our Private Investigators like to define our social media investigations as gathering and evaluating a person's Internet trace to give our investigators and/or client a broad insight into the person's activities, background and pertinent characteristics.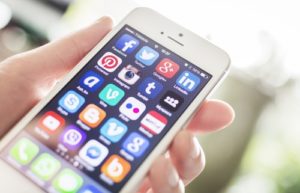 Why Hire a Private Investigator to do a Social Media Investigation?
Our company has investigators that specialize in social media investigations and have the required experience. With our experience we are able to conduct a wide variety of searches than the average private investigation company.
Sure you can plug in a name into google, anyone can. However; that does not mean that your search will bring up the correct person you are searching for. When conducting social media investigations, we are able to use certain techniques and search engines to locate a profile for our client. Many times, we are able to pull information from private accounts.
Need we say any more reasons for a social media investigation?
Living in an era where almost everything and everyone revolves around social media it makes our social media investigation much easier to do. From Facebook, Twitter, Instagram, Tumblr, LinkedIn, to all other social media platforms that the younger and older generation are using its very easy to see what exactly is going on in someone's life. A Social Media Investigation will reveal details into someone's life through their social media and it will tell you a lot about the person, probably more than you were originally thinking our investigation would.
With the constant need to share what we are eating, where we're at, and with who we are with, it's easy to keep up with what an individual is doing at most times throughout the day. Between sharing photos from family vacations, events, nights out, to whichever problem you feel the need to over share with some of your closest friends, family, and random strangers who added you, we see it all.
During a social media investigation we tend to see a lot of people voicing their opinions, sharing their beliefs, putting their two sense into a topic, even getting into arguments on their or someone else's comment section. We see who you're friends with, who you spend the most time with, who your significant other is and which member of the family you are closest with. We see it all through our in-depth social media investigations.
Applications of Social Media Investigations
When conducting a social media investigation for insurance claims purposes all of those things people share on their social media accounts helps. Finding a video of someone claiming something crazy happened to them that simply isn't true is what we do best. We tend to find videos or images of "injured" individuals that are sky-diving, ziplining, going out to clubs and even breaking it down on the floor; all that of this is beneficial to an investigation.
Another use of a social media investigation would be on a fatality case to show whether the fatality was an accident, or it was intentional. We also use these investigations to identify destructive behavior in a subject's past that may offer insight into their frame of mind. You can gain a lot of insight and information on a person through a social media investigation. Social media investigations on employees who are claiming they may have been injured can show you if they are being fraudulent to get out of having to work, or if they truly are injured.
When doing a background check on someone you are considering for employment the position, it's important to do a social media investigation. With this information, it can help you decide if the candidate is suitable for the position. This could be conducted in the beginning or the hiring process, or towards the end depending on their resume, qualifications and interview. Social media investigations during a background check are incredibly common with the amount that people share on social media.
Some things we may find while doing a social media investigation that could disqualify a person from a position include: derogatory comments, comments against morals of the company, images of drugs or alcohol, etc. Also, if the company see's bullying or harassment on the persons social media it can disqualify the person.
Additionally, background checks on current employees are incredibly common. Social media investigations are considered part of a background check. We see it all the time; an issue takes place at a company; and the employee decides to discuss the matter on their personal Facebook page. A social media investigation on your employees, especially after an incident in which a public statement hasn't been officially made, will show you which employee is spreading classified company information.
Visit this page for more on background checks!
Although, social media investigations are a great way to see what kind of person you are dealing with during a background check, there are many more benefits to conducting a social media investigation. Another reason people would do a social media investigation is for surveillance purposes.
Before we send out a field investigator, we will conduct a quick social media investigation to verify what the individual looks like and provide our investigator with their image, so our investigators know who they are looking for once they arrive for surveillance. Additionally, with social media investigations it helps narrow it down where the person is working. Many individuals will tag their location at their place of employment which helps our investigators narrow down the best times to conduct surveillance.
There are endless reasons to do a social media investigation. Whether it's for personal use, insurance claims purposes, surveillance or background checks; they are incredibly useful. Like everyone always says, be careful what you post, you never know who is watching; or maybe that's just private investigators!
Social media investigations can be conducted throughout Michigan. From Ann Arbor to Detroit, Novi to Flint, Grand Rapids to Grosse Pointe, Clinton Township to Southfield, Shelby Township to Birmingham, we can handle it all! Contact us today!