About Michigan Licensed Private Investigators
In Michigan, the profession of Michigan Licensed Private Detective is regulated by the State, Department of Consumer and Industry Services, based in Lansing, MI. In order to engage in the any of the activities performed by Private Detective for compensation, one must be licensed.
To Hire a Private Investigator, Call Us Now for a Free, Confidential Consultation

888-677-9700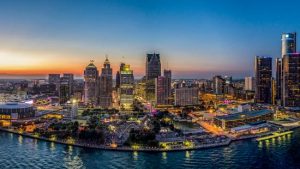 Michigan Licensed Private Investigators are regulated under Public Act 285 of 1965, as amended. The Act defines a private detective or investigator as a person who accepts employment to conduct an investigation for the purpose of obtaining information concerning threats or crimes against the United States; obtaining information concerning the identity, occupation, reputation or character of a person; locating or recovering lost or stolen property; determining the cause or responsibility for fires, losses, accidents or damage to persons or property; and securing evidence to be used in court.
An applicant for a Michigan Licensed Private Investigators must meet the following requirements:
Be not less than 25 years old.
Have a high school education or its equivalent.
Have not been convicted of:

dishonesty or fraud
unauthorized divulging or selling of information or evidence
impersonation of a law enforcement officer or employee of the US, Michigan or a political subdivision of Michigan
illegally using, carrying or possessing a dangerous weapon
two or more alcohol related offenses
controlled substances
assault

Have not been dishonorably discharged from the US military.
Possesses a bachelor's degree in police administration or criminal justice from an accredited college or university or for a period of not less than 3 years has been:

Lawfully engaged in the private detective business in another state.
An investigative employee of a licensed private detective agency.
An investigator, detective, special agent or certified police officer of a city, county, or state government or the United States government.

Has posted a $10,000 surety bond with the Department or furnishes an insurance policy in the amount of $10,000.00 for property damages, $100,000.00 for the injury or death of one person, and $200,000.00 for injuries to or deaths of more than one person.
Note: it is important to know that, from a consumer's standpoint, a bond does not afford the same protections that "insurance" does. (i.e., the bond will not cover liability and damages that result from the private investigator getting into a car accident and hurting someone while working on your case). We at ASG strongly recommend that you verify that any private detective you are considering working with has insurance as well as a valid license. ASG currently carries $2,000,000.00 in liability insurance to protect our clients.
Michigan does not currently have a continuing education requirement for private detectives.
To verify if someone has a Michigan private investigator license, phone your request to the State at

(517) 241-9418.
Confidentiality
For Michigan Licensed Private Investigators – client privilege is currently amongst the most stringent levels of confidentiality offered to any profession including attorney – client or doctor – patient privileges. In a recent Michigan Court of Appeals case, the court up held the PD – Client privilege by refusing to allow a prosecutor to subpoena information from an investigator who worked for a client accused of murder.