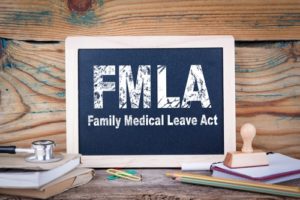 If you are in a situation where you are questioning whether one of your employees are exploiting their time away from work using the Family Medical Leave Act, there are multiple steps that we as professional investigators can do to assist you. Obviously if this is even a question, your business falls into the category of businesses that must comply with the Michigan FMLA policies, but it is still important to know what all of those are. You can find a full breakdown of the Act on the State of Michigan's website; it provides information on who is eligible and the reasons an employee can take the time away.
Now what if you are in a situation where you are not questioning whether the employee qualifies for FMLA in Michigan, or whether the reasons they are giving meet the criteria for using FMLA, but as to whether they are being truthful as to what they are doing with the time they are taking away from work? What steps can be taken to verify this or get a better view of the employee and how they use their time? Contacting a professional investigator to look into the matter can provide you some details through social media documentation, background research and potentially a business entity search, and of course surveillance. Any of these on their own may be able alleviate your concerns or prove your suspicions accurate, but it's when they are used together you can get a complete read on the situation and have the evidence you need to support whatever decision is appropriate.
As with any investigation into any person a professional investigator does, the backbone of it should be the background research done on the particular subject. There was likely a background investigation done on the potential employee, but how reliable was the information you got? How long has this person had their position within the company? Does any of the employee's data in the personnel file appear out of date at this point? A background investigation into this employee might turn up something on them you had no idea like a potential side business. One of the most common calls we receive regarding FMLA in investigations in Michigan is where an employer believes their employee is taking time off of work to spend more time on their side business. Running a search on that person or company is one more step in the evidence collection process towards you knowing more about your employee and making the proper decisions.
All too frequently these days, people are putting far too much of their lives out there. People share almost all aspects of their lives, their family's activities and promote their jobs or interests on many different platforms. Social media can be a gold mine of information on individuals and their families, and just because the subject of the investigation knows better than to have all of their information public, that does not mean their family or friends do. Michigan FLMA is very specific on who qualifies for the leave time and how it can be applied, and sometimes the easiest thing is to research the people the employee claims to need to take the time off to support. Social media can also help to confirm some of the information found in the background research, or even dig further into the operations of a business should there be one to find.
In the end, the most conclusive way to see what someone is doing with the time off from work due to FMLA, is to actually see it. Using a field investigator on surveillance to monitor, follow, and record the employee during their time away really can be the final piece needed to make the determination on whether there was calls for concern regarding this employee. In this regard though, it is important that the investigator be aware of the days and times the employee works, as in many cases surveillance is limited to shift times the employee is missing. If the expectation is, they might be running a lawn maintenance & snow removal company, they are likely to get going very early in the morning, so some advanced planning is likely to be needed if the investigator is going to be able to get them on video.  If there is a pattern to these call offs, relaying that and the probable work schedule to the investigator can make all party's lives easier in planning for the days off and having an investigator ready to cover the assignment.
Is your employee's FMLA usage lining up with weekends or holidays where the office is scheduled to be closed? Are they taking time large blocks of time off in the first quarter of the year when people are usually looking for someone to help them file their taxes? The fact that you have concerns over whether they are using the FMLA days improperly should be the first and most important clue you need. If we can be of assistance to you in any or all parts of the FMLA Investigation, please let us know. We are eager to assist.