Michigan Girls Night Out Infidelity Investigations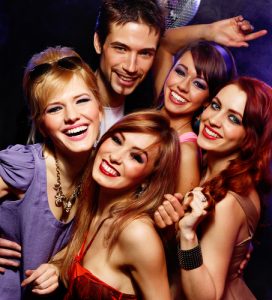 My how the times have changed. Going out with friends, looking for a "good time" is no longer just for the guys. In fact, the amount of infidelity that transpires during a GNO, or Girls Night Out, makes our Michigan Girls Night Out Infidelity Investigations a surprisingly popular surveillance service. If you think your wife or girlfriend is being unfaithful when she is out with her friends, you are not being too insecure or anxious and you are definitely not alone. It IS a threat, but with our Michigan Girls Night Out Infidelity Investigations, we can settle your suspicions.
Stop listening to her excuses and get proof. You deserve better than to be cheated on.
If You Suspect that Girls Night Out is Really a Cover for an Affair or Hook Up, Call Us Today. We Can Get You Proof

888-677-9700
Due to the popularity of our Michigan Girls Night Out Infidelity Investigations service and the experience we have gained in doing so many, we have become aware of different aspects and commonly used excuses for this increasing trend. Here are several common excuses and reasons as to why women are committing adultery while out with their friends or during a weekend getaway with the girls.
Ridesharing. Our Michigan Girls Night Out Infidelity Investigations is the antidote to the all too common, "he was just my ride. I was being responsible" excuse. Your wife or girlfriend comes home later than planned and is dropped off by a random guy. Her excuse of drinking a few too many yet wanting to be safe by calling a ridesharing service sounds good. It may be legit; however, we strongly recommend that you call to speak with one of our investigators to schedule a Michigan Girls Night Out Infidelity Investigation when the next GNO is planned We will be able to prove and document just how professional her "driver" was.
Alcohol. This is the most common excuse and justification women give for infidelity while out with their girlfriends. As part of our Michigan Girls Night Out infidelity Investigations, we capture it all: when she started drinking, how many she had, how (if at all) it effected her behavior. You will have all the information you need to support or disprove her excuse, but really, does it nullify the actions? If you know alcohol impairs her decisions and behavior, it would be helpful to see to what extent: from dancing on tables, flirting with other men – or women – to leaving with one. Alcohol is usually a prime participant in most of the current Girls Night Outs. From Friday night drinks with the ladies to Royal Oak bars and beer, to sipping wine while in a Rochester painting class. Alcohol is always an available scapegoat for not remembering the time or for forgetting her cellphone somewhere. Our video surveillance can paint a clear picture of what actually happened and capture all the night's twists.
Society. Here in metro-Detroit, Michigan, our culture supports females doing everything males do and the freedom to do so without passing judgment. Men have forever had the reputation of cheating, so some women feel its their turn. The recent "Nasty Women" movement supports such a notion. To prove they are strong and in charge of their bodies, whether in a relationship or not, they believe being promiscuous adds to their independence. There are also the "Desperate Housewives". These are the women who feel that their husbands no longer appreciate them. They use the excuse of no longer being made to feel attractive to justify their affair/s. With so many women working, there are office affairs occurring all the time. You may be told that the women from work are going out for drinks after hours; however, our Michigan Girls Night Out Infidelity Investigations just might show the male co-worker she has been having a relationship with joining her.
Toxic Friends. The company she keeps, greatly influences the promises she keeps. Friendship is very important, especially to women. In fact, women typically have a variety of friends – her mom friends, her friends from college, her friends from work…and included in any of these groups are the toxic friends. Toxic friends are the ones that cause stress in your relationship. Whether they do not value their own relationships or are jealous of the relationship you and your significant other have, they most definitely make you cringe when she is with them. Whether they are cheating on their own husbands, divorced and men-haters, or single and wanting to go out all the time, they do not respect your relationship. These women have more influence than you may know. Next time your wife or girlfriend makes plans to go out with her toxic friend/s, be sure to have scheduled one of our Michigan Girls Night Out Infidelity Investigations so you can find out just how much power they may have on her. On a side-note, it is not as unusual as it used to be for a female "friendship" to turn into more than "just a friend". If you are having suspicions that a friend is getting a little too close for comfort, please feel free to contact us. As stated, this is not as unusual as it seems and we can help get you answers you need regarding one of, if not THE, most important relationship you have.
If you are on this site, you are already looking for answers. There is nothing wrong with that. You deserve them. Your happiness and future are in jeopardy. Is there a chance your woman just needs some time with friends? Absolutely. Many women have innocent evenings and weekends with their girlfriends. However, if you thought hers was innocent, why would it result in you looking up infidelity? That is a sign your relationship needs help and our Michigan Girls Night Out Infidelity Investigations can provide that. Whether GNOs are happening more regularly or a suspicious weekend away with the ladies is now scheduled, if it is happening in Michigan, we can obtain the documentation you need. Our expert Michigan Girls Night Out Infidelity Investigations are professional and discreet. We are familiar with all the local hot spots as well as have Michigan Female Private Investigators on staff if your investigation requires a woman to obtain covert surveillance. Call today and let us put your mind at ease.
We have offices in Clinton Township, Novi and Birmingham and investigators who work state-wide.