Michigan Private Detective
Whether you're struggling to find evidence to present is the court to win your child's custody case or you're looking to find proof of your spousal affair that they continue to deny but you suspect it, then it is best to hire a Michigan private detective to get to the bottom of your issue and find evidence to help you come to peace.
When it comes to hiring a Michigan private detective, it's important that you work with someone who is trustworthy and professional. And for this you need to do some legwork. By that we mean take time out to ask some important questions to the detectives that you have shortlisted to work on your case.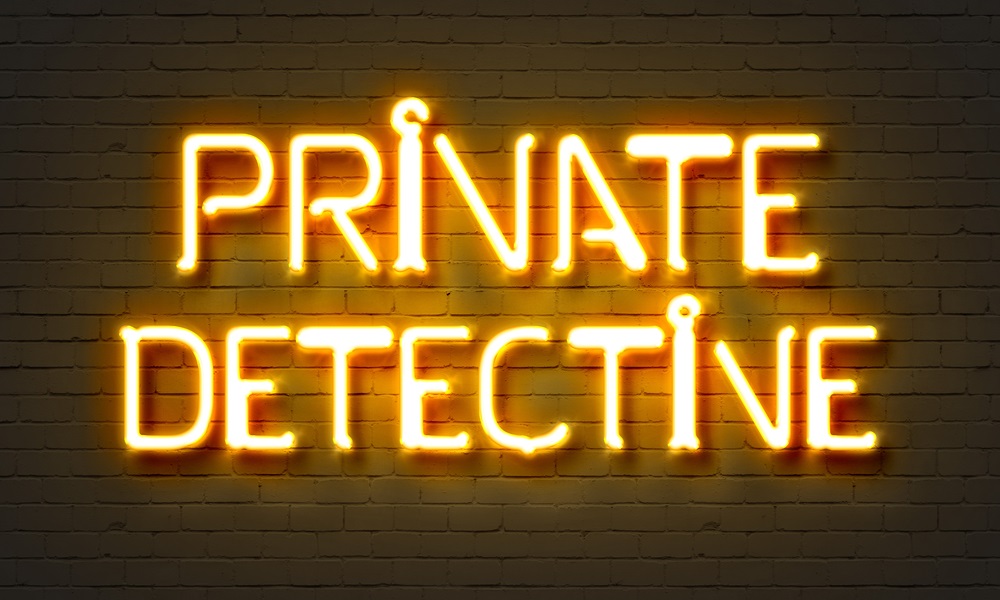 To make things easy for you, here is a list of questions that you should ask to navigate through your options and select the best one. Continue reading to learn about the questions that you must ask a detective before hiring them:
Question#1— Are you licensed?
This is the most important question and should be at the top of your list you're interacting with a potential investigator to work on your case. It is because private investigation is not an occupation for just anyone.
Every state has different requirements and standards for private investigators. Detectives must acquire proper training to make sure that they meet the state standards to practice. Learning the ethics, law, standards of the investigation occupation and a federal background check is mandatory prior to becoming a professional Michigan private detective.
Also, the licensed detective must comply with these requirements on a regular basis in order to keep their license relevant. Credibility and the level of quality that investigators must maintain and demonstrate, start by inquiring about the detective's license and its status.
In the state of Michigan, private investigators or professional detectives must be licensed by the Michigan Department of LARA (Licensing and Regulatory Affairs). LARA basically maintains a set of qualifications that are necessary for licensure, including experience and educational requirements. Therefore, make sure that the investigator that you're thinking to hire for your case is LARA licensed. Another thing that you should do to cross check it is to verify the license number that they provide you with. Verification will give you the peace of mind that you're working with someone who is professional and trustworthy.
Question#2—Are You Insured?
This brings us to the next crucial question and that is whether or not the Michigan private detective is insured. A private investigator must carry liability insurance if they're carrying a firearm. So, find out about that. Also, verify that their insurance policies are up to date. Ask them to show you their insurance policy and check how much they are insured for.
Question#3—How long have you been a private detective in Michigan?
Though working with a new investigator is not a bad thing, delicate matters like child custody cases and spousal surveillance require expertise and a wealth of experience as such cases can be hard to handle and complicated. Private investigators with a track record of successful cases, and rich industry experience are more likely to give you the results that you desire.
Question#4—What is Your Background and Areas of Specialization?
The next question to ask is about their background and areas of specialization such as the type of cases that they are pros at handling and resolving. This will give you a clear idea of whether or not the investigator can assist you on your case or you'll have to continue with your search to find a PI who specializes in the case type such as yours.
Question#5—Who Will Work on Your Case?
It is important to understand that if you're considering a private detective who is associated with an agency, then this question is crucial for you to ask. This is because professional investigation agencies are rarely a one man show. To deliver a high-level of services to individuals, agencies have a team of private investigators with different backgrounds, skills, experience and licensing. The last thing that you want is to discuss your case and queries with one private investigator and then find out someone else will be working on it. So, before you hire the investigator, please clearly ask them whether they or somebody else will be working on your case. Learning about it beforehand is better as you don't have to face unpleasant surprises later. And besides this, you can be confident and rest with the peace of mind that your case will be handled by someone who has good experience and expertise in that domain.
Question#6—Do You Practice Any Legally Grey Techniques for Obtaining Information?
This is another crucial question that you should ask before you hire a Michigan private detective. Finding a PI that uses legal methods for obtaining information is important because your case can take a big hit if the information obtained involves illegal channels and techniques. Therefore, for your personal safety and protection, make sure to establish what you think is acceptable to use to find information in your contract.
Furthermore, you can also ask for work references and samples to get a closer look at the types of investigation methods that they use to solve different cases. Any trusted private investigator will be able to offer you such references albeit with redacted names and information for privacy purposes. However, what you'll be able to see is the methodology uses and complexity of the case. So, with such information you can guarantee that you are receiving the best services in a way that aligns with your values and ethics.
Knowing the techniques that the investigator will use related to your case can save you from scandals that many clients have often find themselves in the past years. Therefore, make sure to set the parameters for what techniques to you and what methods should be avoided before hand, ideally in an engagement letter that explicitly lays out your expectations and requirements in details. Both you and the private investigator that you choose to work with should be aware as well as comply with the law in the jurisdiction where the investigation will occur.
Question#7— Will my case be treated confidentially?
Although many investigators guarantee case confidentiality but it's always good to ask this question before hiring a PI to remove any kind of doubt or reservation that you may have in your mind. Therefore, ask them that how they can guarantee case confidentiality. Here it is important to note that in some situations, the Michigan private detective may be bound by the law to reveal all the details of your case such as a court instruction. So, in other words, nothing is guaranteed a 100 percent.
Question#8—How will the private investigator contact me?
This is a good question to ask especially if you happen to work or reside in close proximity to the subject. The private investigator will show you how you can contact them in such a scenario to make sure that the person being investigated secretly don't get alarmed.
The private investigator will share with you ways or mediums through which you can contact them and learn about the new updates or progress about the case. The Michigan private detective may suggest ways for you to contact and communicate (i.e. daily emailing, weekly reporting). The medium shall be decided and agreed upon before the investigation begins to make sure that there are no communication problems during the process.
Question#9—Will you become a witness in the court if a situation requires you to?
This is a tricky one. Ask the investigator beforehand if they are willing to accompany you as a witness in court hearings. Some investigators do while others do not. Therefore, ask them before you hire one, because if they are not willing to become witnesses in the court, then you can plan on taking your case to another investigator who can help you with it and has no problem in being a witness.
Question#10—Will Our Communication be Abide by the privilege laws? Do I have to tell you everything?
Please note that privilege laws between investigator and client communication vary by state. So, make sure that you understand privilege laws in Michigan before hiring a detective for your case. If it is a lawyer who happens to retain the investigator or detective, additional legal work product and communication privileges may be applied.
If you wish to provide all the details to the detective that is good. However, the detective is mostly concerned with the information that is related to or important in resolving the case. If you provide the detective with proper information before you hire an investigator, and throughout as new developments happen, it will definitely increase the likelihood of a thorough, efficient and a successful case.
Question#11—Do you belong to a professional organization?
Most of the private detectives are associated with some kind of an organization. These associations require proof of license, experience and training to become a member. If the investigator you're thinking of hiring say that they belong to an organization, then check their status online because such associations have directory of their members.
Question#12—Will you work with my attorney?
If your attorney requests you to hire a Michigan private detective, then ask them to recommend you a PI. Otherwise when you start to look for a private investigator by yourself, then you will have to ask the investigator if they'd be willing to work with your attorney. In most cases, attorneys and investigators should agree but if they don't, then don't you worry simply continue your search to find a private detective who is willing to work with you and your lawyer on your case.
Question#13—What happens if the investigator gets caught?
It is said that hope for the best and be prepared for the worst; and that's exactly what this question will prepare you too. The good thing about hiring a PI is that they will find evidence related to your case and help you clear the air with proof. However, what can be a worst case scenario in this situation is the idea of being caught. That's right; what would the detective do when he gets caught. Therefore ask the PI what their standard operating procedures are if they get caught by the person under investigation. Ask them what will they tell the person who has caught them? Will they cease the evidence or surveillance? Is there any backup plan? How will they protect their anonymity?
Question#14—Do you have an agreement form or a contract?
Before you hire a Michigan private detective, learn about their agreement form. Read all the conditions, clauses and terms carefully before you sign it. Also, reading the contract carefully is advisable because no two contracts are the same. There should be a section in the contract that is devised or personalized exclusively for your case and you so you need to read it carefully to see whether you agree to it or you have any reservations. If there are any reservations make sure to clear them then and there before you proceed with or sign the contract.
For more information or to hire a professional and experienced Michigan private detective contact us today. Call on (586) 522-4600. We, ASG Investigations, is an experienced, insured, licensed and trusted private investigator agency.