Private Investigator Cost
One of the most common questions that a prospective client will ask is, what does a private investigator cost. After all, if you cant afford to hire a Michigan private investigator, you want to know that immediately and stop wasting your time looking for help.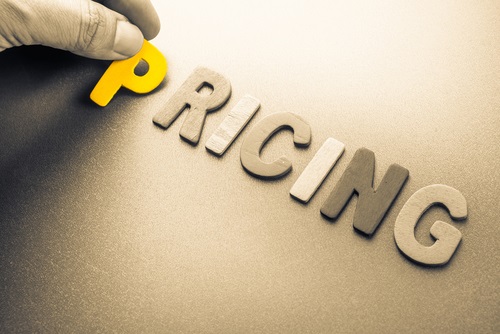 Currently, based upon our knowledge of the market, you are looking at Michigan private investigator cost of approximately $75 – $110 per hour, with the average Michigan private investigator cost at $90 per hour.
That $90 per hour average is usually not the complete cost. Some services that a Michigan private investigator might provide, are charged on a flat fee basis. Some of the additional charges that make up the total private investigator cost depend upon the specific service that you need. Here are some of the services that have additional costs above the hourly price for a Michigan private investigator:
GPS Tracking: Under the law, in many circumstances, you can hire a Michigan private investigator to use GPS tracking tools to monitor where a vehicle goes. With this type of service, the private investigator cost is usually comprised of a daily rate for the tracking and an additional fee to put the gps vehicle tracker on and to remove it.
Surveillance / Spousal Surveillance / Infidelity Surveillance: Surveillance is usually billed on an hourly basis, but additional costs may need to be incurred that you would also be responsible for, like mileage and expenses incurred during the surveillance, such as parking fees, cover charges, possibly food or beverages and other costs that have to be incurred to complete the surveillance assignment. These need to be considered when evaluating the total cost of the investigation.
Witness Statements: Like surveillance, going to meet someone to get their statement can also involve additional costs like mileage and parking, that will not be part of the hourly cost to hire a Michigan private investigator.
Locating People: Not all people are easy to locate to from a desk. For difficult locate investigations, the private investigator may need to go into the field and find other people to talk with to help narrow the search. This can sometimes involve mileage charges over and about the hourly rate component of the cost.
On a case charged on an hourly basis, you the client can have a big impact on the ultimate private investigator cost. Just like when you hire an attorney, the private investigator cost on hourly billed cases includes things like your phone calls and meetings. Some clients forget that if they call for a status update every day or constantly change the plan, the private investigator is billing for all of those calls.
The stated private investigator cost does not guarantee a better or worse service in the end.
Some types of services provided by private investigators are charged on a flat fee or fixed price basis. Often, a background check or an asset search will be done for a flat fee. It is very important to understand exactly what you are getting when you hire a private investigator to conduct either of these services because what you get can be very different from one PI agency to the next, which will lead to large differences in the ultimate private investigator cost.
For instance, most Michigan private investigators have access to commercial databases that have basic information about people. These might include there past addresses, some court records, vehicles they own or owned and the like. These can sometimes get to be 75-100 pages long, but most of the information they contain is not very useful. These databases cost very little for the PI to search and they are NOT an actual background check. Unfortunately, some Michigan PIs will taker your money and tell you they are conducting a real background check, but all they actually do is print off one of these database searches. Sadly, we often see Michigan private investigators charging clients $250 and doing no real work. Because a real background check is comprised on much more than a database search, the true private investigator cost for background check is approximately $450.
Private investigator cost is not indicative of the quality of the service you will receive. In Michigan, there are some very good, small private investigator agencies that do great work and charge a very reasonable price. Conversely, there are quiet a few private investigators who charge more but deliver very little. Don't let price be your only factor when deciding who to hire.
FAQs
Does the distance from the Michigan PIs office to my location affect the cost?
No. Each case is different and where you are in relation to one of our offices does not factor into the private investigator cost.
Is the initial consultation free?
Yes. Not only is the initial consultation free, during that consultation we can give you the estimated private investigator cost and help to determine if hiring us is the right decisions. As always, the call is confidential and can even be anonymous.
Does a written report of the investigation increase the private investigator cost?
Sometimes. A written report is included most cases and most Michigan private investigator cost estimates will include some time for that. In most cases, the report time is minimal and you always have the option to decline receiving a written report.