Often in the media we see joyful reunions of family and friends that were once thought to be lost to each other. Whether it be siblings that were adopted separately at a young age, army buddies that just lost contact, schoolmates that couldn't quite remember where the other moved – you name it. There will be the hugging, crying, and the inevitable 'you haven't changed a bit' moments and people love to see it! Countless movies such as Serendipity or even TV shows such as TLC's Long Lost Family are endlessly popular because of the heartwarming, feel-good moments. As private investigators, we get to experience those moments right along side our client for better or worse.
If you need assistance finding a lost friend or family member, give the experts at ASG a call today! Our track record of locating people is unmatched and our private investigators are waiting for your call!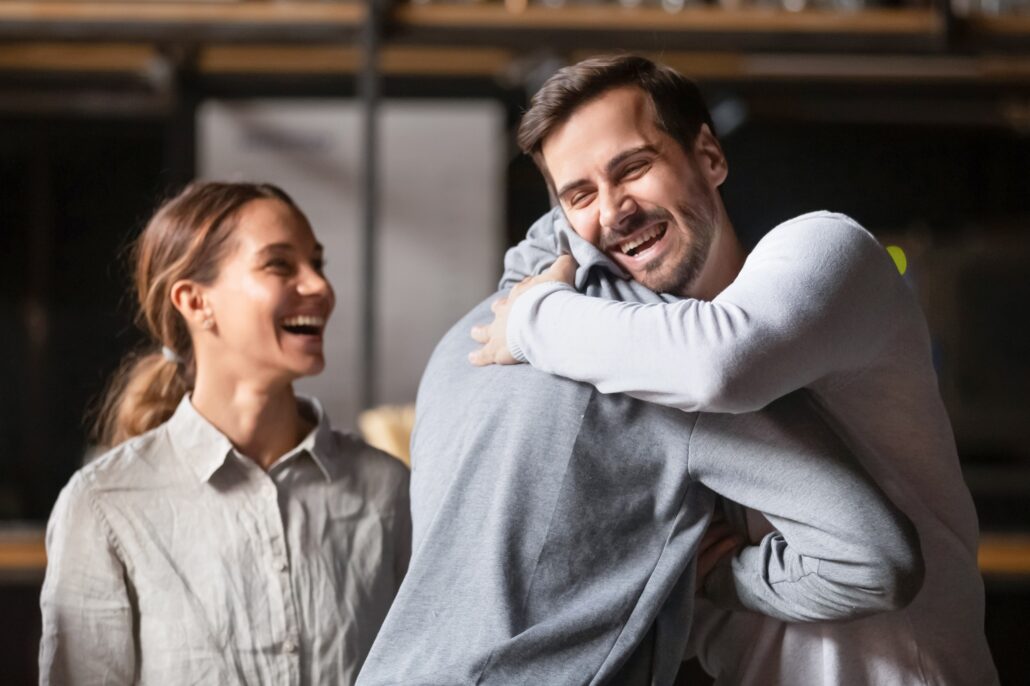 Let's take a look at the process to understand why so many should hire a professional instead just taking matters in the own hands.
Step 1 – Where to Start
The first step to find a lost friend is gathering information. Compiling all the information you may remember on the person and the last time you had contact with them is incredibly helpful. While many assume that investigators have superpowers in finding lost people, we truly are at the mercy of the information we can work with. Having information such as maiden names, dates of birth, jobs, schools, and prior addresses can really be the key to finding results. Starting with some solid database searches, we can narrow down possible addresses for the person. Also, it can help to confirm if the person is still living or has since passed away.
Step 2 – Compiling Data and Verification
Once a list of potential addresses and phone numbers is compiled, an investigator can utilize a variety of sources to confirm where your lost friend may be living. For example, if we are looking to find a lost military pal – using the last address they had on a base and working forward to see if they got married and where they may have raised their family could be good indicators of their current location. It is incorrectly assumed that utilizing databases is the sole tool for an investigator to find a lost friend. Working with public record sources such as professional licenses or business ownership records are excellent choices to confirm where a person is living. Perhaps, your friend was working as a plumber – the records should both have their home address and their business address, and maybe even a phone number. From there an investigator can reach out to confirm with the person directly if they would like to be in contact, and that brings us to step 3.
Step 3 – Contact with The Lost Friend
With each investigation to find a lost friend, an investigator should confirm with the individual if they are willing to share their contact information. Often times, people will need time to consider if they remember the person trying to find them, or if they are ready to renew the friendship. If the person is not yet ready to share their information, the investigator could provide them the other individual's contact information. Even with long-lost family members, a person may not be emotionally ready for what that relationship could mean. Every case may not always be the joyous reunion that is often depicted in media. If the lost friend feels the need to keep that distance, then it should be respected. A case in point might be a former classmate who just doesn't want to reconnect because their time in school caused them anguish. Having seen both possibilities, respect and empathy is always the best choice.
Finding lost friends or family can be rewarding.  Hearing former bandmates reconnect and find their groove again is one of the best case scenarios, and hearing about a child that doesn't want to be in contact with a parent is one of the saddest.  Getting the answer to know for certain, though, can give you peace of mind.   So many people struggle through the investigation process and the simple solution is getting in contact with a professional investigator.  With these few steps, we can alleviate the confusion and headaches. 
ASG would be honored to help you on this journey. In our many years of experience of locating lost family and friends, we know the best routes to get you reconnected with your loved ones. If you or someone you know needs assistance finding a lost friend or family member, give us a call today.