Locating Employment Information on Deadbeat Dads through Michigan Child Support Investigations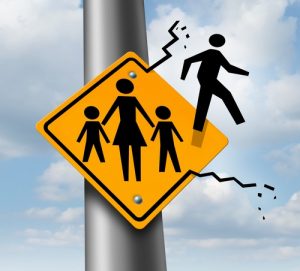 If you are a Michigan mother looking to collect child support from a deadbeat father, you are not alone.  Wayne County and the City of Detroit in particular, are struggling to keep up with the vast number of child support investigations they have and simply cannot adequately service even a small portion of these cases.  What is important to recognize is that it may not be enough to simply know where your ex is working; there are many other components to confirming and documenting employment information and ultimately identifying where your ex is currently living so that he can be served once a hearing date is set.  This type of investigation cannot be completed with an online investigative database; such a compilation of data does not exist; therefore, a variety of investigative measures must be implemented to truly identify, prove and document where someone is working.  Creating a secondary challenge are those individuals owing back child support who do not work traditional jobs, may work for cash, as a contractor or as a small business owner.  Working on Michigan child support cases involving any of these types of deadbeat fathers can be challenging, which is why we have many different investigative avenues available to obtain and confirm information that can help mothers collect back child support or compile evidence for court that can help increase what you are paid.
Initially, these Michigan Child Support investigations usually begin with in-depth data research to identify potential sources of employment.  Information provided by our clients related to their ex's types of former jobs, living situation and background can help us to gather current information about where someone works and ultimately provide us the opportunity to confirm and document the employment activities.  From there, it may be necessary for us to conduct field surveillance and/or make telephone contact with possible employers in order to confirm the target's employment.  Gathering additional evidence and documenting the employment activities may be required to prove to the court that your ex is working and the regularity of which the employment activities are taking place.
In order to effectively conduct an employment investigation, we first must have a valid and current address on our target.  We are happy to first locate and confirm your ex's address prior to undertaking an employment investigation.  For information on our locate investigation services, please visit us at https://sherlockpi.com/locating-someone/.
Thankfully, even though locating and confirming the employment of a deadbeat father does require an initial financial commitment, the payoff can be far more rewarding than the actual cost of the investigative service and will provide your children with the financial support that is deserved.
If you are a Michigan mother seeking information to aid in your child support case, please give us a call to speak with one of our trained child support investigators to discuss your specific case.  We look forward to assisting you.