We had a very interesting telephone call involving a prospective client who was looking to hire an Oakland County private investigator. During the call, the woman was explaining the situation she was involved in and why she felt she needed a private investigator to handle her case. As always, the call was confidential and free. Her investigation involved conducting surveillance in the Birmingham – Bloomfield Hills Michigan area. The client and the subject of the investigation are both fairly well known in the community and the matter is sensitive, to say the least. She had concerns about using a private investigator for the first time, which is not unusual for a private client. After discussing the Michigan Professional Investigator's Act and that confidentiality was guaranteed by law, she voiced her concern about working with a small agency. We were happy to report that we are among the largest agencies in Michigan, if not the largest by full-time investigative staff headcount. What that means for a client like her is, we don't dabble in investigations. We conduct surveillance on a dozen people in southeastern Michigan every day. We are actual experts who produce better results and that is not a hard reason to understand why she sought us out in specific. Her next point was the most interesting.
Don't Just Hire the Best Oakland County Private Investigator – Hire the Best Private Investigators in Michigan.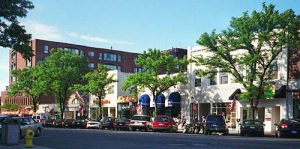 She had selected us because of our size, our reputation and the depth of information available on our website, but she also had one additional, rather unusual reason: our office is not located in Oakland County. When we asked why that was important to her, her answer was quite simple. She realizes that metro-Detroit is one community and that using an Oakland County private investigator was not necessarily a better choice. Not only did she want the best private investigators, she did not want someone from her community involved in her personal life. She did not want to run into her investigator at Starbucks in Birmingham, at the grocery store in Bloomfield Hills or at a cocktail party. Her case was both personal and painful and she did not want someone with who she has mutual acquaintances. She wanted every aspect of the relationship to be at arm's length. She was worried that we might know the subject, or know his friends, have worked for his lawyer in the past, golf at his club. To her credit, Birmingham and Bloomfield Hills are close-knit communities, where many people know each other and they talk.
In the past prospective clients seeking an Oakland County private investigator have told us that they were looking for someone in their immediate area. This logic makes sense if you are looking for a basic service like dry cleaning, carpet cleaning, tax return preparation, etc. But if you are looking for the best results in a professional service, like private investigations, you would not call the local mom and pop option who does not have the true expertise and bench strength to produce superior results.
In summary, if you are looking to hire an Oakland County private investigator, we urge you not to worry about their street address and get an impartial investigative expert in your corner.