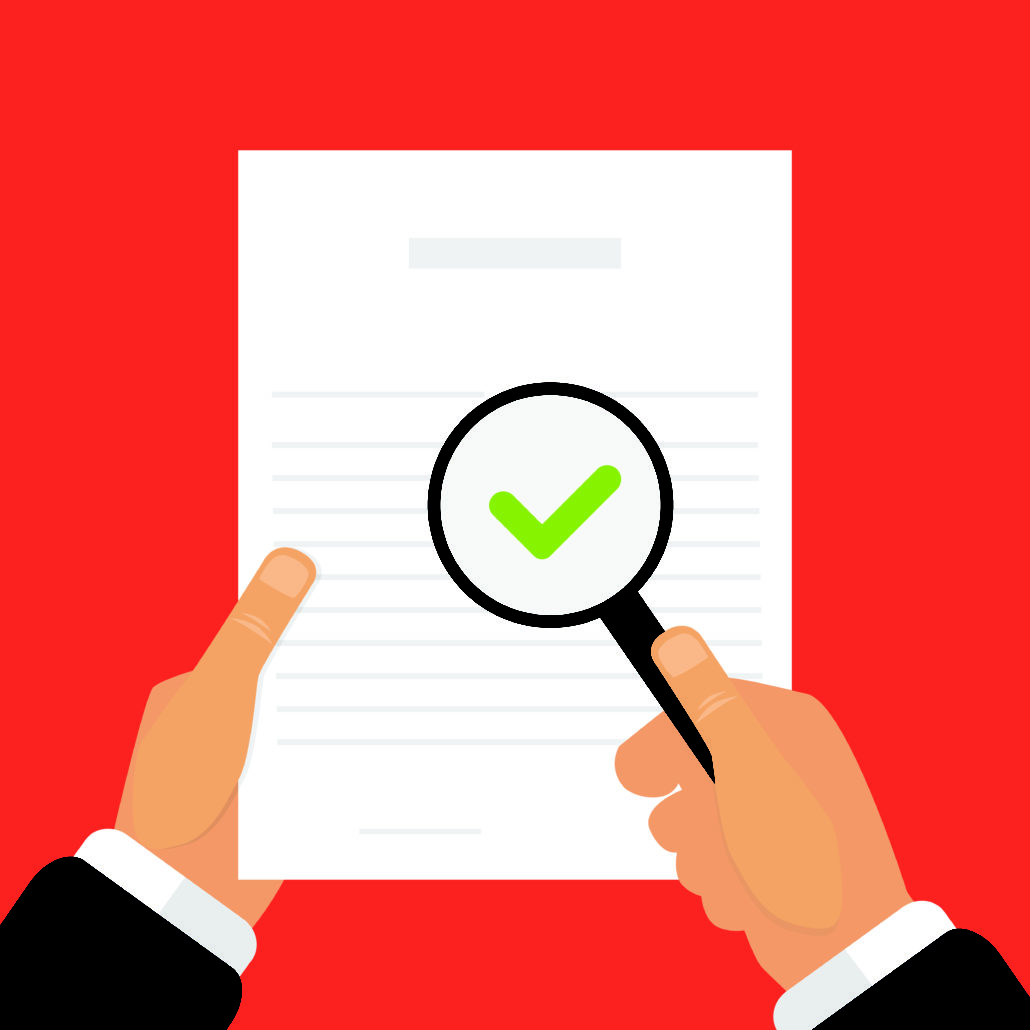 In today's day and age, technology provides us an advantage to have the power of endless knowledge, no further away than our fingertips. Some might argue that this is a negative aspect for social constructs, but for many, it bolsters our confidence to go through day-to-day activities knowing that we could always just "Google" a problem for a solution. Curiosity has never been easier to quench, but it also makes otherwise private information more available to find at a moment's notice for those with access to a computer, phone, or tablet. This can lead to the need to run a background check on yourself.
Finding out what's out there about yourself (i.e. having a background check on yourself run) is one way to be protected from certain embarrassments in social life, such as not being able to attain your dream job, or even being put at a disadvantage when applying for a professional license. Background checks are not all the same—many online services will offer a "quick and easy" background check for only a fraction of the price, but the old adage "you get what you pay for" reigns true in these cases. Conducting a background check on yourself through a professional investigator can give you the peace of mind needed to know your bases have been covered, and most importantly, we are not just providing information that was generated through an automated report.
Why might I need a to run a background check on myself?
To some, knowing when and where we got into trouble with the law is easy. Others, due to frequency of interactions and charges, may not know what is still out there. Depending on charges, jurisdiction and of course adjudication in court, criminal records have the chance to stick around forever—others only appear on your records for a short period of time, and some may never appear. Of course, knowing where to look is always a great first step, but it's not necessary to remember each previous address in order to have a thorough background check completed on yourself. Getting a new job is not the only reason people go through background screenings, there might be other motivations for running a background on yourself and seeing what is out there about themselves:
Prospective Attorneys – As part of the Bar Character and Fitness Investigation, applicants are required to disclose records before they are found at risk of being denied the license to practice.
Becoming a new tenant – Property managers and landlords have the utmost right to screen prospective tenants before allowing to sign into a lease agreement.
Current/potential politicians – Do not let a charge from 30 years ago come out into the light when you decide to run for office.
Lengthy Criminal History – If you know you have been arrested more than once or it happens frequently, it may be beneficial to see what's out there, so you have a chance to defend yourself.
On occasion, employers may request that you provide your own background check in the pre-employment phase or even periodically throughout employment.
There are many other reasons out there for why you might ask, should I run a background check on myself. Check out our website for more details here.
I know I have never been arrested or even charged criminally. Why would I run a background check on myself?
Employers, investors, and even the media will often use background screenings to make decisions in business. Many individuals that hire us to screen applicants often already know about certain criminal records, but they are more interested in seeing what else is out there and available to see. For example, if a multi-millionaire is looking to invest in a new technology startup, he or she would probably like to know if the person they are investing in has had three companies fail, filed for numerous bankruptcies, or if they have been involved with several negative civil suits related to their businesses. As an investment seeker—undertaking a background check on yourself and knowing about these instances ahead of time can give you the upper hand if confronted by your investor. This also can give you the ability to defend yourself should the situation arise.
Credit is often something that companies or investors may want to look into before hiring or working with you. Fear not—your rights are protected in the sense that your credit history cannot be viewed by just anyone. In most cases, background checks with credit reporting require signed authorizations form the individual being checked. Otherwise, only lenders and those with a direct interest have the ability to view your credit history.
What makes ASG Investigations different?
Our main goal is to answer your questions and to help solve whatever problem you might be having with the least amount of stress possible. We strive to give each and every one of our clients the best and most personalized experience possible, even if you are both the client and the subject of investigation. Instead of printing out a report from an automated search, our team of skilled Michigan private investigators will work directly on your case, completing searches both thoroughly and with care so that we can help find the results you are searching for. With each background check being different, it's important to have expertise rather than instant gratification to make sure nothing is missed. If you are interested in speaking with a member of our team about options for background checks on yourself in Detroit, Westland, Warren click here and drop us a line anytime.