Intellectual property at its most basic form is an idea. When you expand that out, intellectual property can be trademarks, patents, trade secrets, and copyrights. The World Intellectual Property Organization defines it as "creations of the mind, such as inventions; literary and artistic works; designs; and symbols, names and images used in commerce". Lawyers, investigators, and professionals from Michigan and across the United States spend countless hours pouring over issues related to intellectual property. Stealing an idea seems like a serious, but rather small issue. When it comes to companies and business issues, this can enter a global scale. Any quick search on the web can bring up articles on infringement of intellectual property, it is amazing how many of these stories can hit close to home. So, let's take a look at three different industries here in Michigan that are encountering intellectual property infringement that could use some investigation.
Michigan Intellectual Property Infringement in the The Music Industry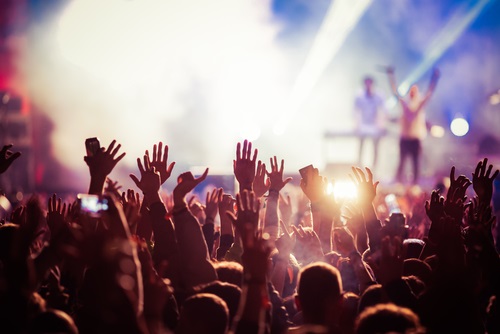 Putting together a few different notes on an instrument isn't exactly enough to launch a full case as into intellectual property theft. It can be so many different topics because the broad scope and artistic nature of the work. In a case brought against, Detroit-born rapper/singer, Lizzo, she was accused of stealing lyrics for her song, "Truth Hurts". If we were to go about investigating this, you could start with searching out the proclaimed "first content" to use the phrase or lyric. Based on the release date or whether is a legitimate copyright to the phrase, it could prove helpful to the matter. Background research on the individuals bringing the suit against Lizzo would be another option, finding flaws in their claims and anything shady in their past would be good evidence to have a judge rule in her favor.

Another Detroit rapper experiencing copyright struggles was Eminem when he filed suit against music streaming app, Spotify. His music label claimed that they did not secure a license before allowing streaming of his music. Similarly, former band members of the Flint, Michigan band, Ready for the World, did not get permissions to use the band name when they went to perform under the same name. The process of investigating these would involve tracking down any web references and evidence misleading the general public about the music. In both cases, the opposing parties would have profited from the copyright infringement and conducting searches on their assets could be worthwhile when seeking financial reparations.
Michigan Intellectual Property Infringement in the Food Industry
In Michigan, the craft beer community is growing each day especially in cities like Grand Rapids and the little breweries want to stand out for both their products, and their labels and merchandising. Some have tried to incorporate pop culture in their branding and while it seems like a great idea to get people interested, it can have serious repercussions. In an article from Vinepair, they mention how celebrities did not endorse their names in association with the name of the beer. A strong intellectual property case against them could damage their livelihood. In the same way for other parts of the food industry, company name trademark infringement and theft of trade secrets like recipes could be brought about one way or another. Tailoring an investigation specific to the product and persons involved is the only way to investigate this. Background investigations to the employees would have shared trade secrets or designed the branding would be a great place to start. Locating any prior incidents involving them and plagiarizing would be a huge red flag. If the breweries and restaurants want to protect their company, they should also take efforts to make sure their workers have signed non-compete agreements and confidentiality agreements about their food, drinks, or products. Background checks on potential employees from the start, should help to prepare and defend the company if these unfortunate situations arise.
Michigan Intellectual Property Infringement in the Auto Industry
As we've discussed so far there are so many different Michigan businesses are that are facing intellectual property related issues, so last but not least, let's discuss our biggest industry in the state. The auto industry's success affects all parts of the economy, and some may view their tactics as a way to find more money without thinking about those they affect. Last year, local artists claimed that Mercedes Benz did not credit them for street art pictured in their social media posts. No matter which side may win or lose in the case, a thorough investigation should be done to determine the legitimacy of the claim and whether there is enough evidence to support it.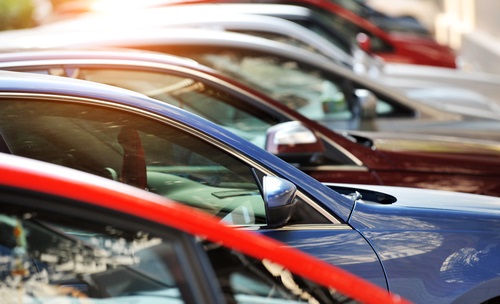 Other intellectual property cases for the auto industry can be patents on designs, technologies, and the production of the vehicles themselves. Just doing a quick search of the news, Ford or Chrysler each probably have at least one case pending where someone thinks they violated a patent or stole a trade secret. Background investigations on the people making the claims are necessary, as well as documenting evidence to support that they there was no violation. Getting statements from various employees to support one way or the other would be an asset to any case.
Michigan intellectual property investigations are not just tools for the big corporations, but every industry can profit from a good offense when heading into a legal battle. Talking with a lawyer will be your first step, but next should be contacting an investigations company to handle locating evidence, background checks on opposing parties, asset searches, and interviewing employees.