It may come as a surprise, but not all medical professionals receive their licenses under uniform circumstances. In fact, some states do not require medical professional background checks or even fingerprinting in order to obtain a license. For example, Colorado, Wisconsin, New York, Vermont, Maine and Hawaii do not require background checking for nursing licenses as of 2019. There are even more states that do not require a background check for a physician's license. In Michigan, it has been standard practice since 2008 to run a background check on medical license applicants. Although, when these licenses are renewed every three years, a new background check is not required. This can become an issue for private practices, committees and boards and even patients looking to hire a qualified medical professional, because these professionals can be qualified on paper to perform the job, yet they may have indiscretions that have never officially been brought to light.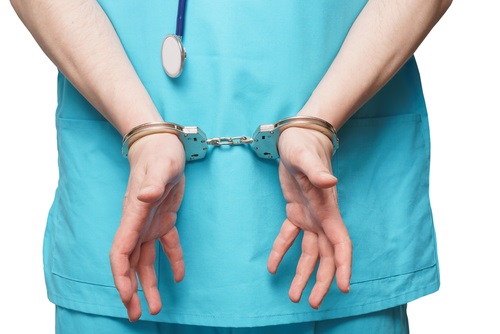 Private medical offices tend to have a lower turnover rate than large scale medical offices. This makes picking the right candidate to fill the following positions crucial: physician assistant licensed nurse practitioner, registered nurse, medical assistant and medical biller. In larger Michigan metro areas such as Detroit, Ann Arbor, Grand Rapids and Lansing, using a word-of-mouth information system for hiring is just not an option.
If you are looking to add a partner to your practice or you are pursuing options for a new board member, doing proper due diligence on your candidates can be tricky. These are going to be people that are making official business decisions on behalf of your practice or organization. Not only are the actions that they have taken as a medical professional important, but their life before that point need to be taken into consideration.
As a patient, shopping around for a physician can be a stressful ordeal. Aside from online reviews and recommendations from people you know, there is little to be known about your medical professional options. For those that are looking for a family physician, a specialist or a long-term care professional, making the correct decision the first time can save time and reduce your risk of jeopardizing your health.
A medical professional background check into potential candidates for your specific needs can be customized. The following due diligence can be investigated:
Michigan Medical Licensing Information
Michigan Private Practice Licensing Information
Education Verification
Years of Experience
Former or Current Litigation
Criminal Activity
Medical Negligence Claims
Internet Profiling
Another method of investigation into medical professionals, is performing a canvass for character witnesses. While many people provide a list of references for your convenience, there are always more individuals that can be located and contacted on behalf of the candidate. This can create a more realistic view of the person that you are aiming to hire. Nevertheless, conducting a medical professional background check sooner rather than later, can alleviate some of the doubts that you may have going forward.