As any property manager or landlord knows, background checks on a prospective tenant are a "must." Here in Michigan, we've seen a 3% change over the last three years — something that may be bad for tenants, but great for investors. Many neighborhoods in Michigan are becoming hotbeds for rental properties where property investors, property managers, and even single-home renters have the ability to take advantage of this expanding market. What's important to know is that all tenants are not good for business; for this reason, tenant screening in Michigan is becoming more necessary now than it has been in the past.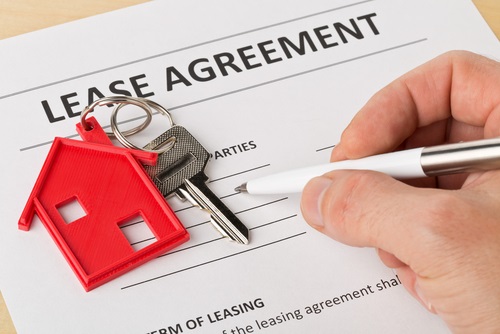 No one wants to deal with a tenant who takes advantage of a lease agreement or causes damage to their rental property. Sometimes, a less-thorough tenant screening will allow an unsavory individual to make it through the background check system, and gain access to a home: from there, a tenant can run illegal activities, fail to hold up their end of a lease agreement, or even destroy the interior/exterior of a home before disappearing without a trace. For these reasons, we suggest a thorough tenant screening background check in Michigan. You can never be too careful when taking advantage of an expanding market.
Many property managers may think the most important part of the tenant screening background check — the credit report — is the only portion of a background check that needs to be considered. While it has always been necessary to understand your prospective tenant's credit history, debt-to-income ratio, and how consistent they are with payments, these searches won't tell a Michigan property manager about a tenant's past rent issues. Often times, even those with good credit have had several evictions or even landlord/tenant suits due to violation of rental agreements.
ASG Investigations has the ability to craft a tenant screening background check for your Michigan rental property's needs. Our staff of real, experienced investigators are the opposite of an automated background check anyone can find through Google search. We take pride in providing an actual developed investigation as opposed to a simple database search.
Property managers in Michigan should consider the following options for their tenant screening background checks:
State and county level criminal records checks
State and county level civil records checks
Credit reports
Bankruptcy, court/tax lien, and civil judgement searches
Business entity and asset searches
Social media
While all of these searches may not be necessary for a simple background check, it's important to take into account all types of properties and tenants when thinking about going forward with a Michigan tenant screening. Residential properties, industrial properties, and commercial venues are all parts of the rental community here in Michigan. So, it's definitely a good idea to look into a business and complete the due diligence necessary before allowing a tenant company to rent out your valuable space.
Safeguarding rental properties and successfully locating the most suitable tenant for any rental location are two of a property manager's main goals. For these reasons, we at ASG Investigations want to take the worry surrounding those goals out of your equation. Give us a call or shoot us an email to find out how we can provide you with a thorough Michigan tenant screening background check today!